Shopping Cart
Your Cart is Empty
There was an error with PayPal
Click here to try again
Thank you for your business!
You should be receiving an order confirmation from Paypal shortly.
Exit Shopping Cart
Shamanic Healer and Psychic Medium in Louisville, Kentucky
| | |
| --- | --- |
| Posted on October 9, 2014 at 1:57 PM | |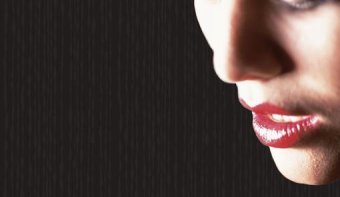 During a reading today, a woman repeatedly asked me if her business venture was going to fail or if her husband was going to leave her when she went away on business.  All aspects of the reading were positive.  Here husband was a solid, stable personality.  She was a person who was greatly organized and one of those gifted people who had the ability to make her ventures successful.  Her issue?  The heart of the matter was herself! Each time I did a spread for her, the outcome was good, but the possible blocks were her own fears and insecurities.  Will her relationship fail her?  If her husband has his choice, no!  However, there are issues within herself that were going to stand in her way.
I am going away and my husband will leave me because of thi
s  is a mindset that was not going to serve her marriage.  Instead, her guides suggested she focus on trusting her husband's stability and the gift of his support.  They suggested she use words to speak the truth of her successful relationship and her savvy business skills.
Often, we can vastly improve our situations by minding our own words.  This is a well known psychological term coined Self-Fufilling Prophecy.  In a nutshell,  self-fulfilling prophesy translates words have power. Tell a child he has issues with reading, and he will struggle with reading!  Want to succeed?  Stop  second guessing yourself! Take a look at the way you talk to yourself, and there you might just find the root of your struggles. Manifestation is empowered by belief and trust.  A simple change of thinking from I'm not sure if I made the right decision to I am competent, successful business woman can make all the difference in the world.  Granted, to reach this point, many of us have to go through a great amount of work and healing.  However, taking the step to change your thoughts and words-even if you do not yet believe your new positive language-is an excellent first step toward manifesting your bright future. 
Categories: Akashic Records, Energy Balancing, Manifestation, Psychic Consultations, Romantic Love
/