Shopping Cart
Your Cart is Empty
There was an error with PayPal
Click here to try again
Thank you for your business!
You should be receiving an order confirmation from Paypal shortly.
Exit Shopping Cart
Shamanic Healer and Psychic Medium in Louisville, Kentucky
| | |
| --- | --- |
| Posted on October 6, 2014 at 5:30 PM | |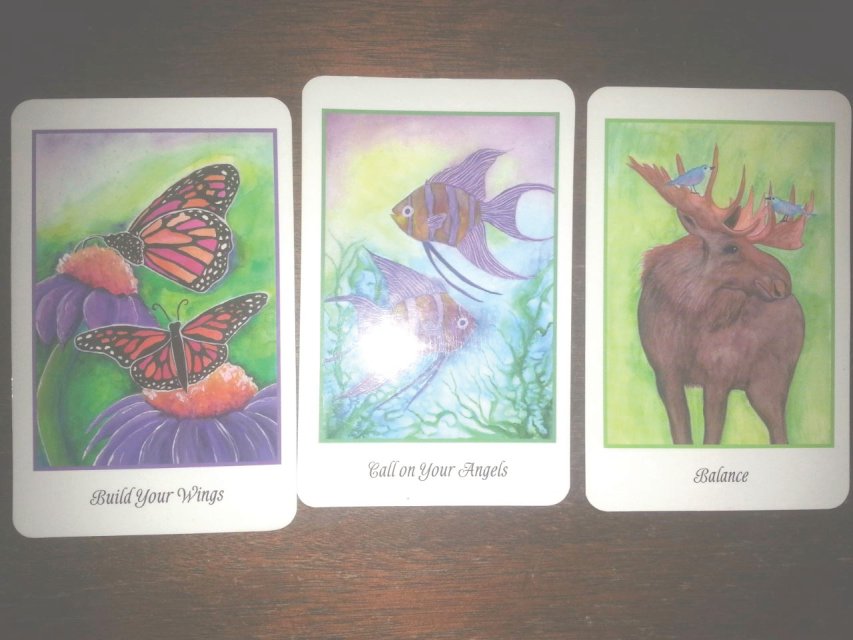 This week's forecast is taken from
Higher Intuitions
oracle deck.  how appropriate that we start the week with the beautiful Monarch Butterfly.  It's now October, and they have begun their great migration south.  Just last week, I caught a fleeting glimpse of one feeding among the fall flowers. What a treasure.  It is in this context that I am drawn to the words on the card, "Build Your Wings."  It is that we are on the cusp of a great migration ourselves.  Time to take some time and build your power, because you are awakening and the journey is just beginning.  Amidst the hustle of the week's beginning, this card tells us to slow down, turn off the electronics and find your center. 
The second card of the week is the Angel Fish and is titled, "Call on Your Angels."  This builds so naturally off the beginning of the week where we find ourselves needing to back off and build ourselves up.  Steer away from the stubborn urge to do things by yourself.  It's time to ask for help and help is there for you!  Your angels cannot work on your behalf without your request for assistance.  That overwhelmed feeling is completely unnecessary.  Remember help is just a request away.

We bring up the week with Moose, "Balance."  I am specifically drawn to the sense of community of the picture.  See the two birds perched on the moose?  This is a week to accept assistance.  Remember, you are not a failure for not going it by yourself.  The theme of the week seems to be open up to the helping hand of others.  Dear Ones, we have spirit and family and friends so we can give and receive. We need to let go of the tendencies to want to do it all by ourselves when a little help is all we need :-) 

I want to draw your attention to the pairs in this draw of cards.  Each card drawn has two of something, creating the Angel Number 222, the number of manifestation. Any ideas you have planted or are manifesting are beginning to take root.  Although the journey seems uphill, now is not the time to give up!  Keep watering those seeds and don't miss out on the miracle before it occurs!  Keep up the positive affirmations and the good work, for soon it will pay off :-) 

Have a great week folks!

Categories: Energy Balancing, Manifestation, Nature, Power Animals, Psychic Consultations, Psychic Guidance, Weekly Shamanic Reading
/