Shopping Cart
Your Cart is Empty
There was an error with PayPal
Click here to try again
Thank you for your business!
You should be receiving an order confirmation from Paypal shortly.
Exit Shopping Cart
Shamanic Healer and Psychic Medium in Louisville, Kentucky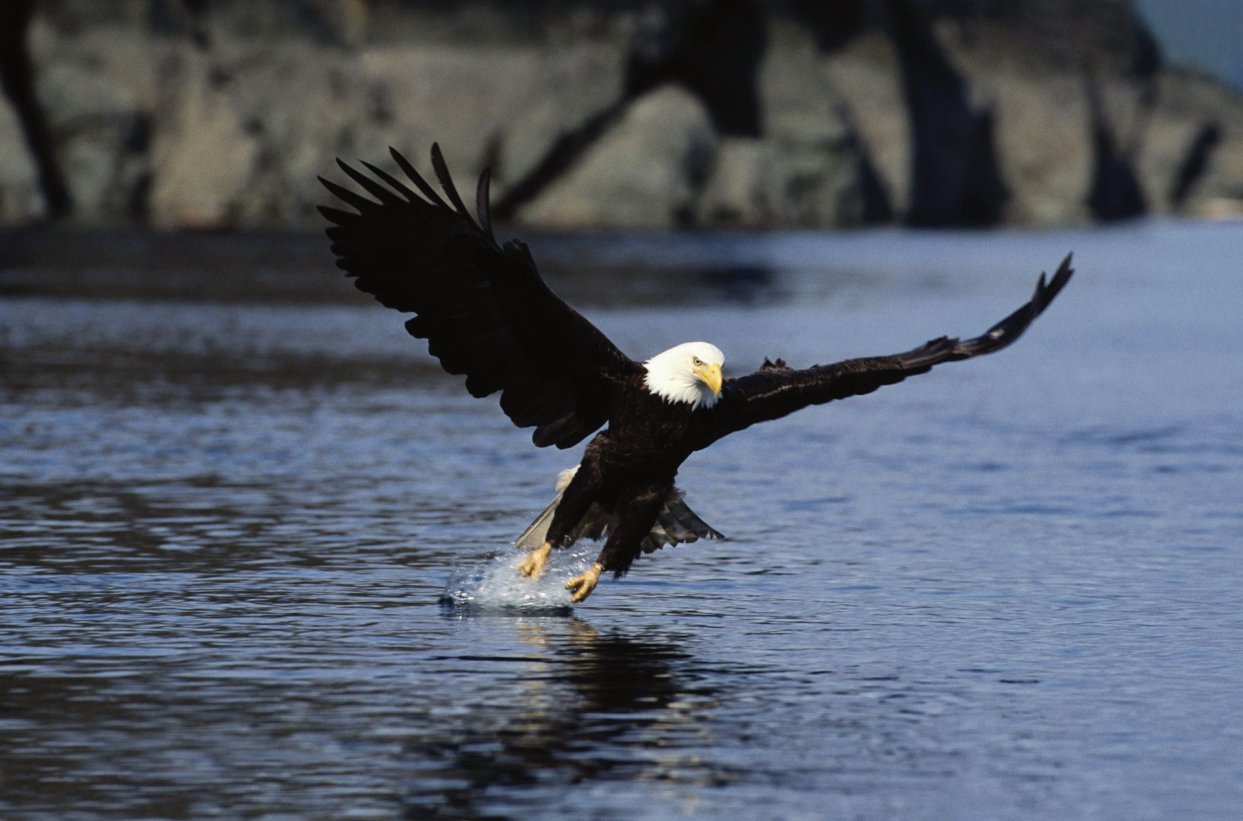 From time to time folks question about power animals in their lives.  A common question is often posed after a power animal appears during a meditation.  "How do I connect with my power animal? What message does my power animal have for me?"
This is an example for the importance of connecting to mother nature.  Let us consider the eagle. When one considers the eagle what is the image that the eagle brings to you?  What emotion does he instill in your heart?  There is no wrong answer here.  As a psychic, I am able to connect with helping spirits around my client.  It is up to the client however, to connect with their message. Feel the eagle, the energy.  Watch eagle rise to the sky, a great leap of power.  Be like the eagle. Rise to meet spirit.  Feel the force of your rising energy.  Eagle is there to help.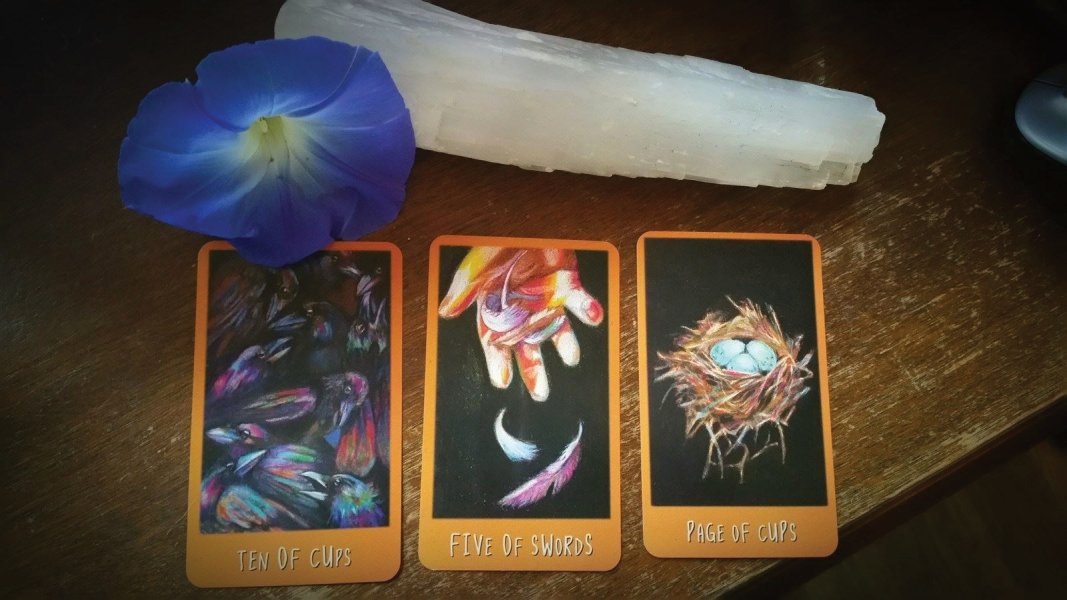 I haven't done a tarot Blog and a while but here is the new  Raven Prophecy Tarot.  I treated myself to a brand new release deck and ordered it before it came out!  I love this deck and a friend of mine has been playing with it, so I was inspired to pull it out for this week's forecast.  I love the Shamanic Feel to this deck and I am always happy with a deck that combines my love for Shamanism and Tarot.
We start the Week out with the Ten of Cups.  This is a card that promises fulfillment emotionally; however, in the Raven Tarot, I see quite a crowded situation.  This week seems to be a week of sorting things out; and when I look at this card, I hear all the Ravens talking at once.  While family and friendships are a wonderful gift, it appears its time to step back from the opinions of others and sort things out for yourself.  A visit with the Hermit might be just the thing for you! 
Starting Wednesday, we have the Five of Swords.  You have got plenty in the palm of your hand, but it's time to sort things out and let some of the excess go.  With Fall already on us, those of us in the Northern Hemisphere are soon going to be hunkered down inside for a bit.  Both literally and figuratively, too much is too much! All that stuff you hang on to has its own set of emotion.  As effortlessly as a feather floats to the ground, we release the things that aren't serving us at this time and free ourselves to more fruitful options.
We end the week with Page of Cups.  You've done your homework, congratulations! Now it's time to nurture your new self!  Who do you want to be?  Spend the weekend dreaming about it!  If dreaming never happens, creation never occurs. This is a weekend of manifestation. Have fun, take a walk and nurture your new baby self!  Imagine the impossible and create it! The time is now, and the opportunity is yours.  Much love to you all!

Many people ask  me who their guides are during a reading.  Most of the time, I connect with guides clairvoyantly, meaning I see them.  I can describe them, and even what they are wearing and where they are from; However, often there is no name.  More often than not, guides are happy to take a name that resonates with their charge. For example, once I was giving a Akashic Consultation for a group of sisters.  One asked me the name of her guide and the name  "Hank" popped in.  They all immediately broke out into peals of laughter! It was revealed to me that "Hank" was the name they had christened the statue of a deer in her back yard. They would all pat Hank's head each time they visited.  This was a humorous way for the woman's guide to provide her with a name and validation that he was with her.   The lesson for her was that the name was not as important as the presence.
Because Guides are spirit, they appear to us in forms that we understand.  They are a form of light and vibration.  It is our humanity that must assign a title and a face.   They take the form of energetic symbolism in which we are comfortable with connecting.  The best way to connect with your Guide's name is to ask it!  The two of you can come up with a title that your find appropriate and that you  both resonate with.  It may be a name in which you new from a past life you shared with the guide or just a name that contains a vibration that resonates with the needs of your soul. 
If you would like a consultation to help you connect with your guides, contact me.  I would be happy to assist you on your journey.
Find me on Facebook!
/