Shopping Cart
Your Cart is Empty
There was an error with PayPal
Click here to try again
Thank you for your business!
You should be receiving an order confirmation from Paypal shortly.
Exit Shopping Cart
Shamanic Healer and Psychic Medium in Louisville, Kentucky
It has been a while since I have written!  Shame on me! Winter is an undercover period for me and I have a difficult time overcoming the moons of darkness.  I seem to desire hibernation.  Today, I would like to talk a little about one of my favorite ceremonies, the Soul Retrieval. 
Every time I think of  a Soul Retrieval, or I remember a Shamanic Journey for a client, I am reminded of the line from the Beautiful Hymn Amazing Grace, "I once was lost, but now am found."  There return of light in each soul retrieval client that is indescribable.  Part of the Shamanic experience for me is the privilege of bearing witness miracles, both small and large. In fact, there are no minute miracles.   
Soul Loss is a scary sounding word for a common spiritual condition.  Each one of could benefit from a Soul Retrieval. When one experiences a trauma, the parts of the whole that cannot process the trauma are fractured.  I like to say that the soul pieces that that cannot handle the trauma take a vacation. The Shamanic view of illness indicates that when pieces of soul are missing, there are energetic gaps.  The object of the soul retrieval is to bring the soul parts home and complete the whole, thus giving the client access to missing energy. 
In Shamanic practice, Soul Loss is indicated by a several symptoms.  In Soul Retrieval, Mending the Fragmented Self,  Author Sandra Ingerman shares the symptoms as follows:
1.  Difficulty feeling in body.
2.  Apathy, feeling "numb."
3.  Chronic depression.
4.  Immune system issues; chronic illness-often with no diagnosis
5.  Addictive behavior
6.  Significant memory gaps. 
There are many paths to regaining soul parts.  I am not saying Shamanism is THE way.  Shamanism is a way that I have found healing and effective with the client. Within my practice, I have found that ceremonial soul retrieval is a beautiful, sacred way for my clients to reconnect with  self. In the next part of this series, I will discuss what to expect during the soul retrieval ceremony.  If you would like to talk with me about Shamanic Ceremony for your healing experience, please feel free to contact me to set up a consultation.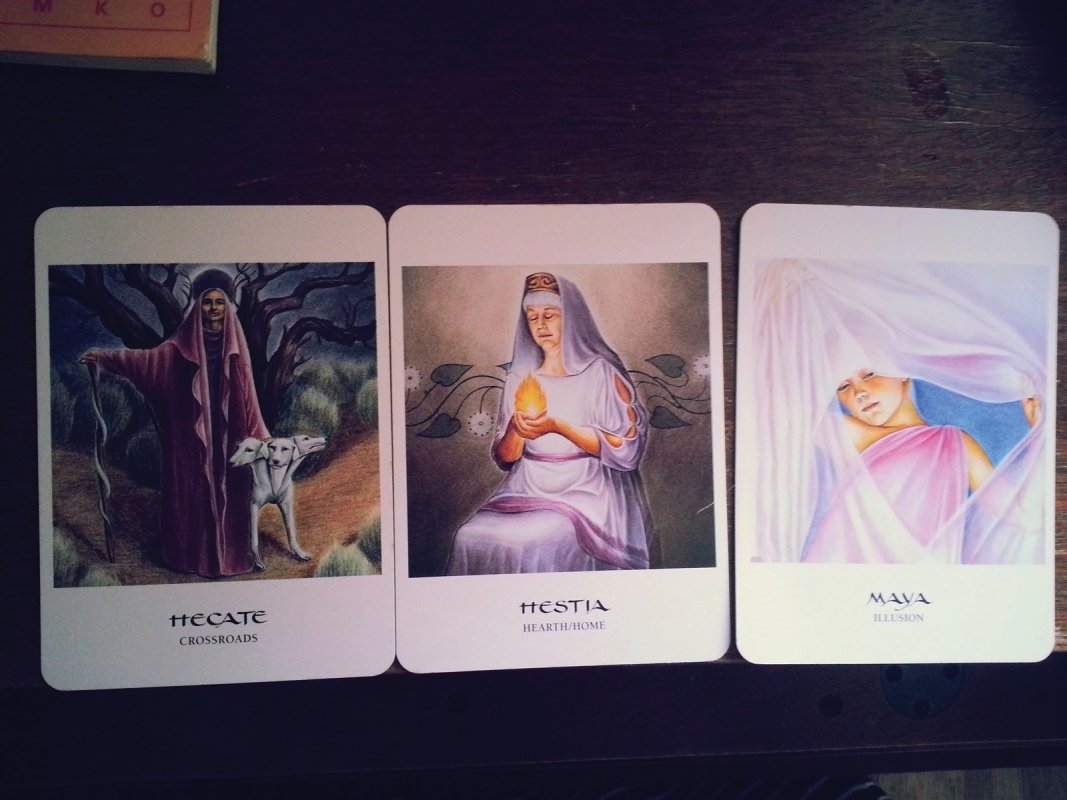 First I want to thank all of you for you're thoughts, prayers and healing energy for my friend.  She pulled through surgery with flying colors! 
This week's draw is from The Goddess Oracle.  I truly love this oracle and it carries a very profound energy :-) 

Monday-Hecate.  LOL.  I love this deck, but I didn't want to pull a darker card for all of you.
 Spirit doesn't always give us what we want, Spirit gives us what we need!  Hecate is said to have traveled to the underworld to retrieve Persephone for Demeter.  I think I would like to have a Grandmother as bold as Hecate on my side and all of you would do well to honor the wisdom she offers here.  Hecate stands under the New Moon to invite you to see your shadow self with open eyes.  Your  indecision is not serving you.  It's time to do some shadow work and look at yourself pragmatically.  By pragmatic, I mean without judgement.  Shadow Self does not respond to judgement and avoidance.  That will only stir her up.  Look into her eyes with compassion.  There is a reason she is there and connecting with her will help you get to the root of you indecisiveness, allowing you to reach a decision and move forward.   
Hestia joins us midweek.  Hestia wants you to attend to your home.  This is a connection to loved ones clamoring for your attention.  The last few weeks have been filled with much soul work and it's time to give others the attention they need.  For people with dogs, this is very important as I have a clear vision of some chewed up items.  Attend to needs to avoid chaos!  Midweek calls us to bake (or buy) some cookies and enjoy some family time.  If you live alone, then rent a favorite movie for yourself.  It's time to defuse in an enjoyable way.
And the  card for the weekend is Maya: Illusion.  This is a card of perspective. All that seems so important now, really isn't.  Allow yourself some much needed freedom away from stress.  This earth ship ride isn't about a perfect house-literally and figuratively.  It's about the ride.  We are here to learn and experience.  There is so much more than the here and now!  It's time to get out of the box and live it! I'm sure that you are asking me the question I hear most: "Well what is It all about!?!"  See the pink in the picture?  Start with your heart and the rest will follow.
I hope you have a wonderful, Love filled week!  It will be an enlightening one, I know :)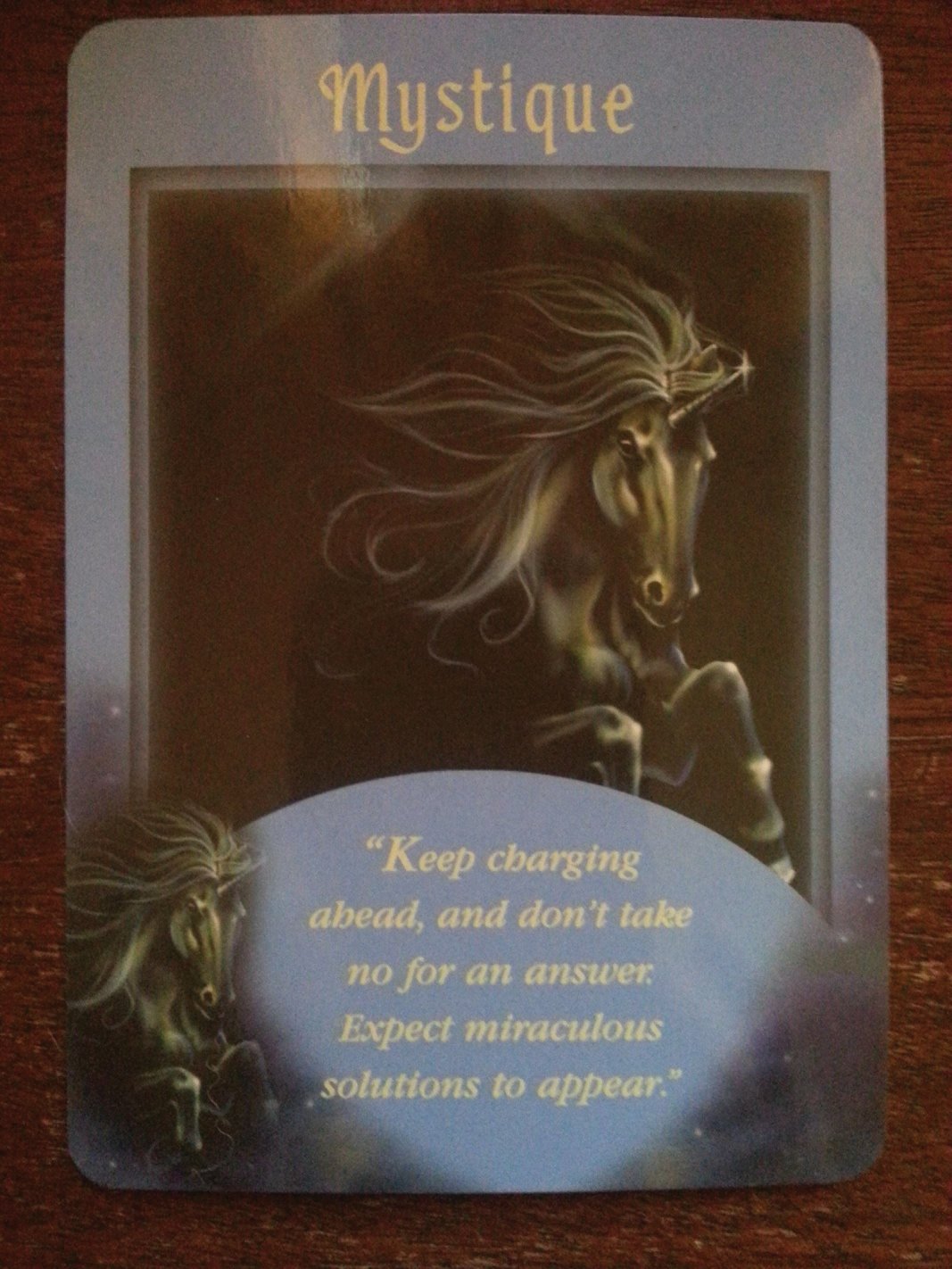 It was a very busy week and I didn't make time to post my weekly reading. Shame on me!  I love that this card came out of an angel deck and it's a power animal.  It ties in nicely with another animal I will share with you at a later point.  Unicorn is a lovely power animal who reminds us to connect with our magical self.  This weekend it is suggested that you do two things: first and foremost, we have a continuing pattern of the inner child work that we discussed two weeks ago.  Now that you have begun the work, it's time to take that inner child to the park.  Notice the magic around you!  In my yard, my zinnias bloom a beautiful violet hue!  I bet there are fairies about :-)  Secondly, this is the time to move forward with any ventures you have been working on!  although it seems an uphill battle, don't give up! Procrastination is not your friend. BTW, young men who are going to pop the question, the timing appears to be right!  This is the go ahead for you. (I feel as if this will resonate with someone reading this)  Have a great weekend of sunshine and joy my friends.
Follow me on Facebook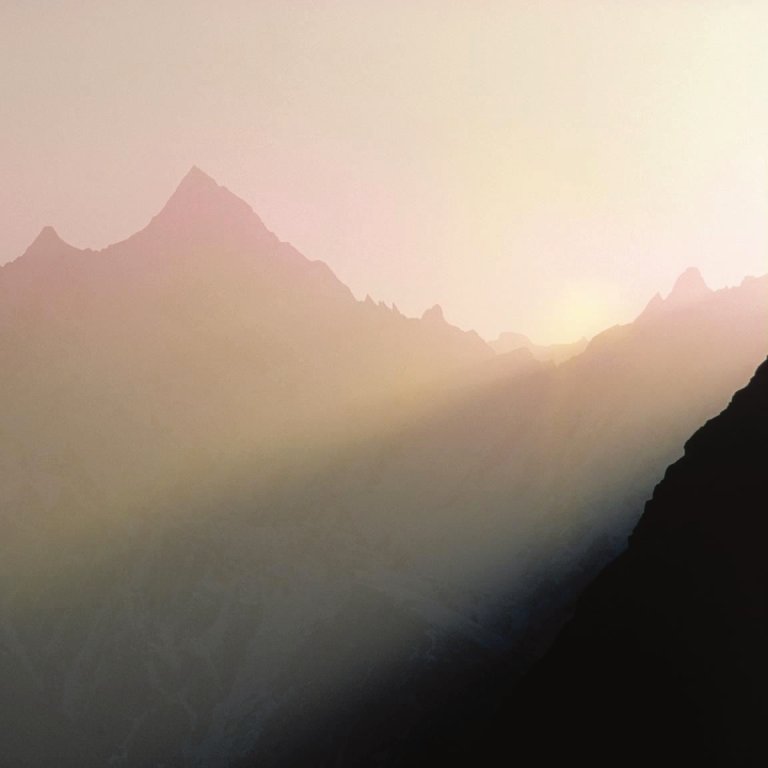 I found this when I was cleaning out my desk, No date or name attached.  It was a message from the Record Keepers. Sometimes words meant for one are meant for many.  I would also like you to take note of the British spelling of" moulded."  I am American and would have spelled it molded. These, my friends, are not my words and I take no credit.
"Sweet Child of mine, know that your way on this divine journey is simply the best way for you.  You know your path and it is, my child never simply point A to Point B, but a series of adventures and calamities moulded and planned exclusively for You! Enjoy it, it's yours!"
If you would like to schedule an appointment with your Record Keepers, feel free to contact me anytime!  Have a beautiful, adventure adventure filled day!
/