Shopping Cart
Your Cart is Empty
There was an error with PayPal
Click here to try again
Thank you for your business!
You should be receiving an order confirmation from Paypal shortly.
Exit Shopping Cart
Shamanic Healer and Psychic Medium in Louisville, Kentucky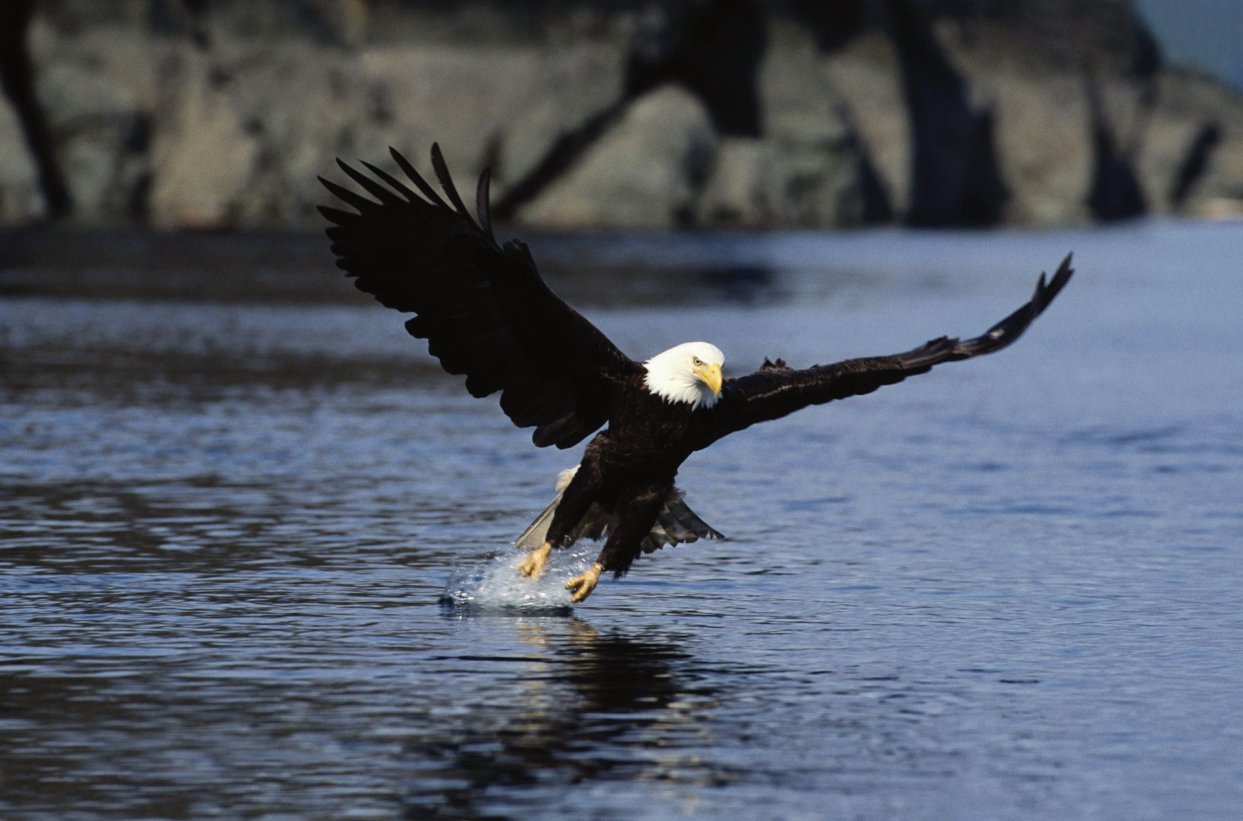 From time to time folks question about power animals in their lives.  A common question is often posed after a power animal appears during a meditation.  "How do I connect with my power animal? What message does my power animal have for me?"
This is an example for the importance of connecting to mother nature.  Let us consider the eagle. When one considers the eagle what is the image that the eagle brings to you?  What emotion does he instill in your heart?  There is no wrong answer here.  As a psychic, I am able to connect with helping spirits around my client.  It is up to the client however, to connect with their message. Feel the eagle, the energy.  Watch eagle rise to the sky, a great leap of power.  Be like the eagle. Rise to meet spirit.  Feel the force of your rising energy.  Eagle is there to help.
It has been a while since I have written!  Shame on me! Winter is an undercover period for me and I have a difficult time overcoming the moons of darkness.  I seem to desire hibernation.  Today, I would like to talk a little about one of my favorite ceremonies, the Soul Retrieval. 
Every time I think of  a Soul Retrieval, or I remember a Shamanic Journey for a client, I am reminded of the line from the Beautiful Hymn Amazing Grace, "I once was lost, but now am found."  There return of light in each soul retrieval client that is indescribable.  Part of the Shamanic experience for me is the privilege of bearing witness miracles, both small and large. In fact, there are no minute miracles.   
Soul Loss is a scary sounding word for a common spiritual condition.  Each one of could benefit from a Soul Retrieval. When one experiences a trauma, the parts of the whole that cannot process the trauma are fractured.  I like to say that the soul pieces that that cannot handle the trauma take a vacation. The Shamanic view of illness indicates that when pieces of soul are missing, there are energetic gaps.  The object of the soul retrieval is to bring the soul parts home and complete the whole, thus giving the client access to missing energy. 
In Shamanic practice, Soul Loss is indicated by a several symptoms.  In Soul Retrieval, Mending the Fragmented Self,  Author Sandra Ingerman shares the symptoms as follows:
1.  Difficulty feeling in body.
2.  Apathy, feeling "numb."
3.  Chronic depression.
4.  Immune system issues; chronic illness-often with no diagnosis
5.  Addictive behavior
6.  Significant memory gaps. 
There are many paths to regaining soul parts.  I am not saying Shamanism is THE way.  Shamanism is a way that I have found healing and effective with the client. Within my practice, I have found that ceremonial soul retrieval is a beautiful, sacred way for my clients to reconnect with  self. In the next part of this series, I will discuss what to expect during the soul retrieval ceremony.  If you would like to talk with me about Shamanic Ceremony for your healing experience, please feel free to contact me to set up a consultation.

Many people ask  me who their guides are during a reading.  Most of the time, I connect with guides clairvoyantly, meaning I see them.  I can describe them, and even what they are wearing and where they are from; However, often there is no name.  More often than not, guides are happy to take a name that resonates with their charge. For example, once I was giving a Akashic Consultation for a group of sisters.  One asked me the name of her guide and the name  "Hank" popped in.  They all immediately broke out into peals of laughter! It was revealed to me that "Hank" was the name they had christened the statue of a deer in her back yard. They would all pat Hank's head each time they visited.  This was a humorous way for the woman's guide to provide her with a name and validation that he was with her.   The lesson for her was that the name was not as important as the presence.
Because Guides are spirit, they appear to us in forms that we understand.  They are a form of light and vibration.  It is our humanity that must assign a title and a face.   They take the form of energetic symbolism in which we are comfortable with connecting.  The best way to connect with your Guide's name is to ask it!  The two of you can come up with a title that your find appropriate and that you  both resonate with.  It may be a name in which you new from a past life you shared with the guide or just a name that contains a vibration that resonates with the needs of your soul. 
If you would like a consultation to help you connect with your guides, contact me.  I would be happy to assist you on your journey.
Find me on Facebook!
Better Late than never, here is your weekly forecast! This week is Messages from Your Angels, by Dorreen Virtue.  I want to start out by saying, Okay, who's been the over achiever here?  The first card I prove is about self care-  Teresa: time-out! You've been so busy taking care of everyone else's needs, but now it's time to stop and take care of yourself. This feels more to mee like someone or someones are work-a-holics.  The grind is getting to you and you are forgetting to eat well and get some sleep.  This card poses a call to your health.  Slow down and pay attention to your body or your body will get your attention.  Get some colorful fruits and veggies into your system and boost your immunity.  You need it!
The second card is Bridgette: Caution is warranted.  Look deeper into this situation before proceeding further." If you are getting ready to sign on that house, make sure you have it thoroughly inspected.  Take care of yourself by taking care of your personal business.  Get that second opinion and save yourself grief later.  The investment you make in a professional opinion will definitely pay out in the end.  Slow down and take care. There is more to this situation than meets the eye.  Midweek is definitely a time that should be spent in moving slowly and with great care.  
The weekend brings in Archangel Uriel: "Your emotions are healing which enables you to open to greater love.  I will help you to release anger and unforgiveness from you heart and mind."  Seems like the last month has been one of healing and processing for everyone.  This weekend is a good time to get a cup of chamomile tea and allow the herbs to do the work.  This is about stepping out of the way and asking spirit to gently help you release that which no longer serves you.  Get a massage or reiki session.  This is about getting out of your own way and allowing spirit to balance and work. Through you.  A good crystal for the weekend is Angelite.  This is a powerful stone that promotes deep rest and soothes the soul by connecting one to the angelic realm. 

Have a great week folks!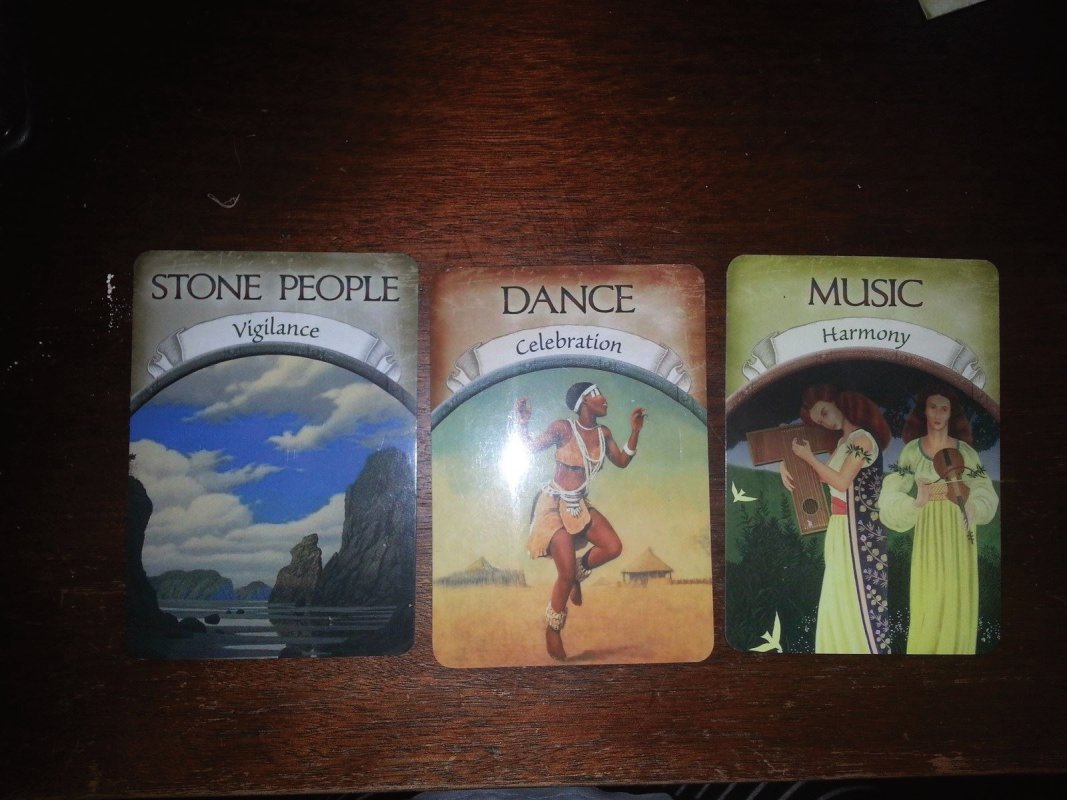 Good morning folks!  This week's forecast is taken from Seven Farmer's Earth Magic deck.  the beginning of the week, I pulled the card Stone People: Vigilance.  The guides are wanting you to know that the beginning of the week is a time to stand in your own grace.  By grace we mean non-combative and in alignment with spirit. The attention in the card is immediately drawn to the strength of the stone, but is softened by the element of water.  The  state of the water is very still.  So take a deep cleansing breath and soften your focus.  Now is not the time to engage actively in debate or conflict, but to instead draw upon your resources and stand quietly and unmoving in your own truth.  The middle of the week brings in the card Dance: Celebration.  "And David Danced Before the Lord." Samuel 6:14.  This is a time to connect deeply and with the sacred movement to celebrate life.  Move in unmitigated joy.  Laugh while you move.  Be spontaneous. While you are at it, have a banana split for supper Wednesday.  This is about feeling alive.  Do nothing but that which makes you completely and utterly happy.  Your heart will thank you for it!  For the end of the week, I pulled Music: Harmony.  This is a call to rearrange your surroundings a little during the weekend. Dust, clean and sage.  Often, stagnancy in our life is a reflection of stuck energy.  By cleaning our home and clearing the energy, we are creating a sense of balance all around.  Put a few clear quartz crystals in the four directions of your home.  This will provide continuous cleansing in charge throughout the new week.  Have a wonderful week every one :)
Find me on Facebook!
Good Evening folks, hope you had a fabulous Monday!  Today's weekly reading is taken from Doreen Virtues Ascended Masters Oracle Cards.  The Beginning of The week I pulled the card Hina: Freedom.  This card is about connecting with your feminine energy (Yes, that means YOU too Men! )  Soften yourself up a bit and mind your words.  It seems as if you might be a little harsh the beginning of the week, and you don't want to face the consequences of rash words.  Remember, words have power! 

Midweek, We have the card Health and Healing: Hilarion.  With this card, Spirit is making reference to yourself.  Midweek is time to be a little softer to yourself and give some love to your heart chakra. Crystal people, Emerald would be a good stone for you to work with right now.  Also eat deep green heart chakra colored foods-Spinach and Kale will boost your energy and help you get over that hurdle of midweek.  Summing it up, do something good for YOU midweek!  Take a walk or give yourself a pat on the back...you deserve it!
We bring the weeks end with Lakshmi: Flow of Prosperity.  Remember folks, work mirrors life.  This is about being connected to Spirit during your off time so you can have the ongoing connection during your work hours.  If you are off balance and not connected at home, you will feel it at work.  Want to increase your job satisfaction?  Start with a good look in the mirror :-)
Remember to, if we are disconnected, the flow of abundance will slow.  So relax and connect in the best way you know how, and your life will thank you for it!
Hope you have a wonderful and joy-filled week!
Namaste
Find me on Facebook!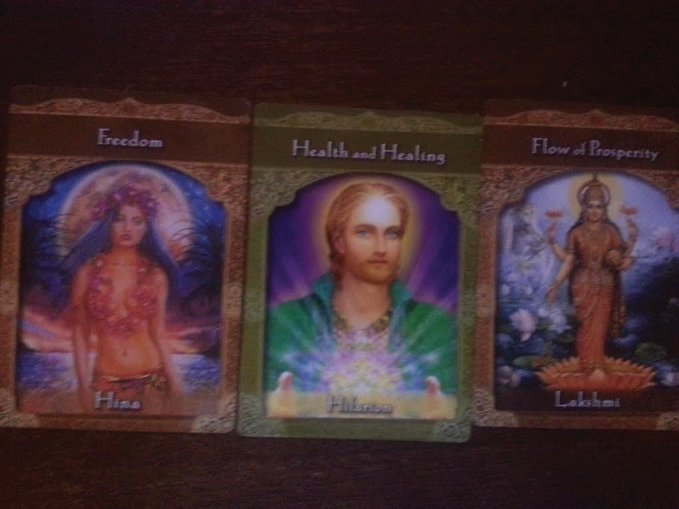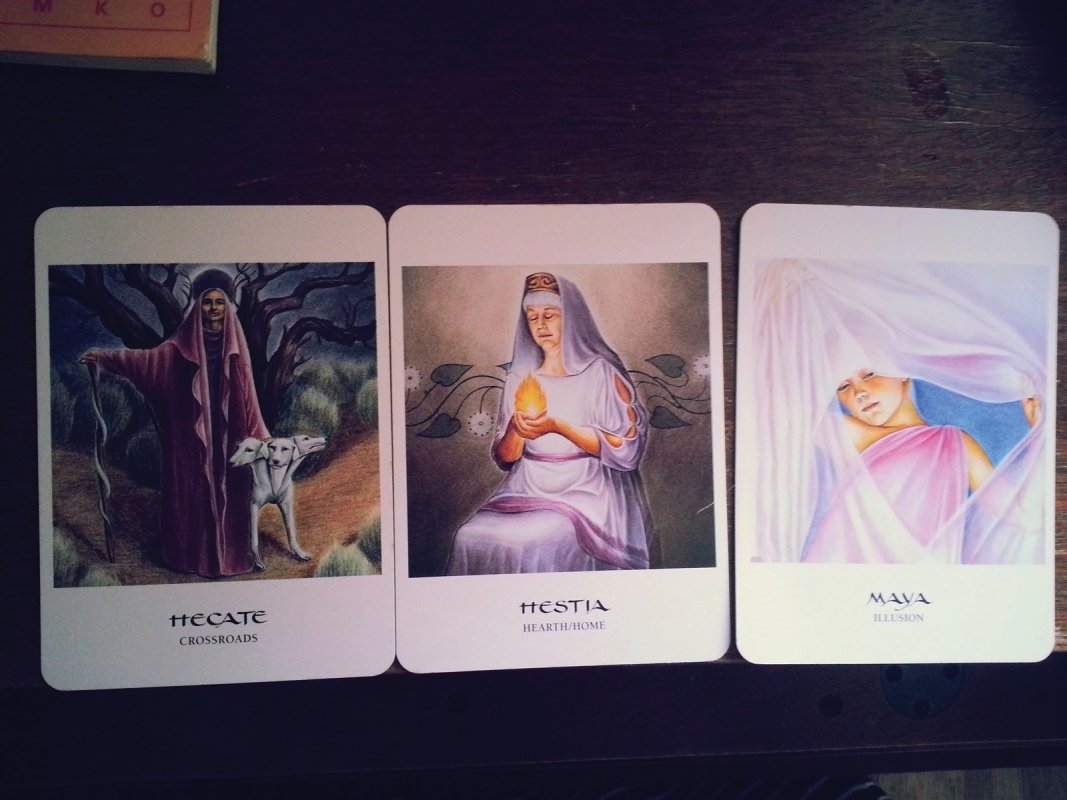 First I want to thank all of you for you're thoughts, prayers and healing energy for my friend.  She pulled through surgery with flying colors! 
This week's draw is from The Goddess Oracle.  I truly love this oracle and it carries a very profound energy :-) 

Monday-Hecate.  LOL.  I love this deck, but I didn't want to pull a darker card for all of you.
 Spirit doesn't always give us what we want, Spirit gives us what we need!  Hecate is said to have traveled to the underworld to retrieve Persephone for Demeter.  I think I would like to have a Grandmother as bold as Hecate on my side and all of you would do well to honor the wisdom she offers here.  Hecate stands under the New Moon to invite you to see your shadow self with open eyes.  Your  indecision is not serving you.  It's time to do some shadow work and look at yourself pragmatically.  By pragmatic, I mean without judgement.  Shadow Self does not respond to judgement and avoidance.  That will only stir her up.  Look into her eyes with compassion.  There is a reason she is there and connecting with her will help you get to the root of you indecisiveness, allowing you to reach a decision and move forward.   
Hestia joins us midweek.  Hestia wants you to attend to your home.  This is a connection to loved ones clamoring for your attention.  The last few weeks have been filled with much soul work and it's time to give others the attention they need.  For people with dogs, this is very important as I have a clear vision of some chewed up items.  Attend to needs to avoid chaos!  Midweek calls us to bake (or buy) some cookies and enjoy some family time.  If you live alone, then rent a favorite movie for yourself.  It's time to defuse in an enjoyable way.
And the  card for the weekend is Maya: Illusion.  This is a card of perspective. All that seems so important now, really isn't.  Allow yourself some much needed freedom away from stress.  This earth ship ride isn't about a perfect house-literally and figuratively.  It's about the ride.  We are here to learn and experience.  There is so much more than the here and now!  It's time to get out of the box and live it! I'm sure that you are asking me the question I hear most: "Well what is It all about!?!"  See the pink in the picture?  Start with your heart and the rest will follow.
I hope you have a wonderful, Love filled week!  It will be an enlightening one, I know :)

I find myself writing in the wee hours of the morning today!  As I have to work later, then head over to my good friends house, I will be very busy!  There is not much in my heart today, but perhaps a small request. Today, the Shaman requests something of you.  As I write this, a dear friend of mine is preparing for surgery to have a double mastectomy.  Like her entire experience with cancer, she gives the mastectomy the same consideration.  "It is what it is."  She has moved through this entire process with a grace that is unmatched.  So, this morning there is little on my heart but my love for her-a fellow spiritual warrior, a sister, a friend. Today I ask that you do what you do....say a prayer, light a candle, send healing, or pick up your drum with me.  But I don't want you to stop there.  No, that's not what my friend would want!  Let the love you create take action and move into the far corners of the earth, finding the hearts of those in need.  Today, let's remember my fellow healer by sending her our love and healing and by allowing this action to spread like wildfire to all those in need.  It's the shamanic way <3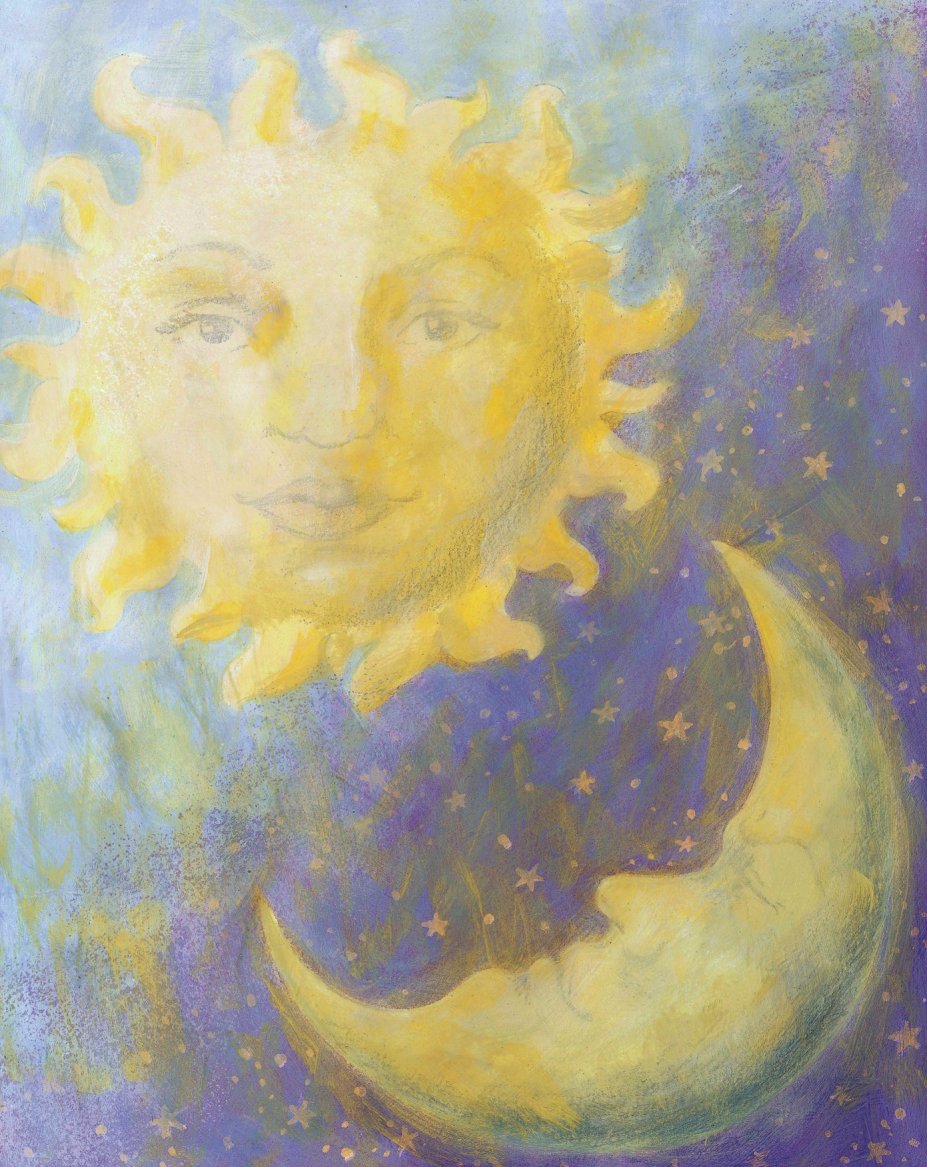 Good evening folks!  I am fresh off an evening of drumming under the cottonwood tree.  What a lovely feeling connecting like this. I am having problems uploading the pictures right now, but I will try later.  I can always update:)

This week's reading is from Higher Intuitions Oracle
We start out the week with The Horse-Freedom.  This card speaks of the need to move forward and move beyond the boundaries of the every day. It's in the little things, my friends....The tranquil sunset, the cool morning on the way to your car.  Stretch your limits this week and look beyond the ordinary the beginning of the week.  You might be surprised what you find when align your views.  The drudgery of everyday life always contains the unexpected.  The Joy is in finding it.  
The midweek card is The Butterfly-Build Your Wings.  It bears noting that the specific butterfly pictured is the Monarch Butterfly.  When I think of Monarchs, I think of the great migration.  This card signifies a change taking place or a moving forward.  Where are you migrating to? Ar you making progress or are you stagnant.  What can you release so that you can move forward?  Midweek is a time of transformation and a time of travel.  It would be a good time to get that journal out and motivate yourself to spend some times noting your thoughts and feelings.   As a caterpillar, the monarch goes inside a cocoon and away from the eyes of the outside world, makes it's transformation. 

The end of the week brings us the Hedgehog-Let it Be.  Time to let go of any worry, as this does not serve you. Worrying about how the bills are paid is not going to help your situation.  The time is now to place your faith in spirit and to know that it is going to  work out.  take note of the pink lotus flower in the foreground of the photo.  This is telling me two things about my readers, first there is a continuing opening that is motivated by the middle of the week.  The lotus symbolizes to me a beautiful connection to spirit and an opening of doors.  If you are doing your release work, good things will follow.  The stagnancy that you have been experiencing will soon fade and the result will be joyful connection.  Also, the pink flower is very pronounced.  Pink is a heart chakra color.  Grab yourself some rose quartz and meditate with it.  Your heart chakra will thank you for it and the answers will flow.

Find Me on Face Book!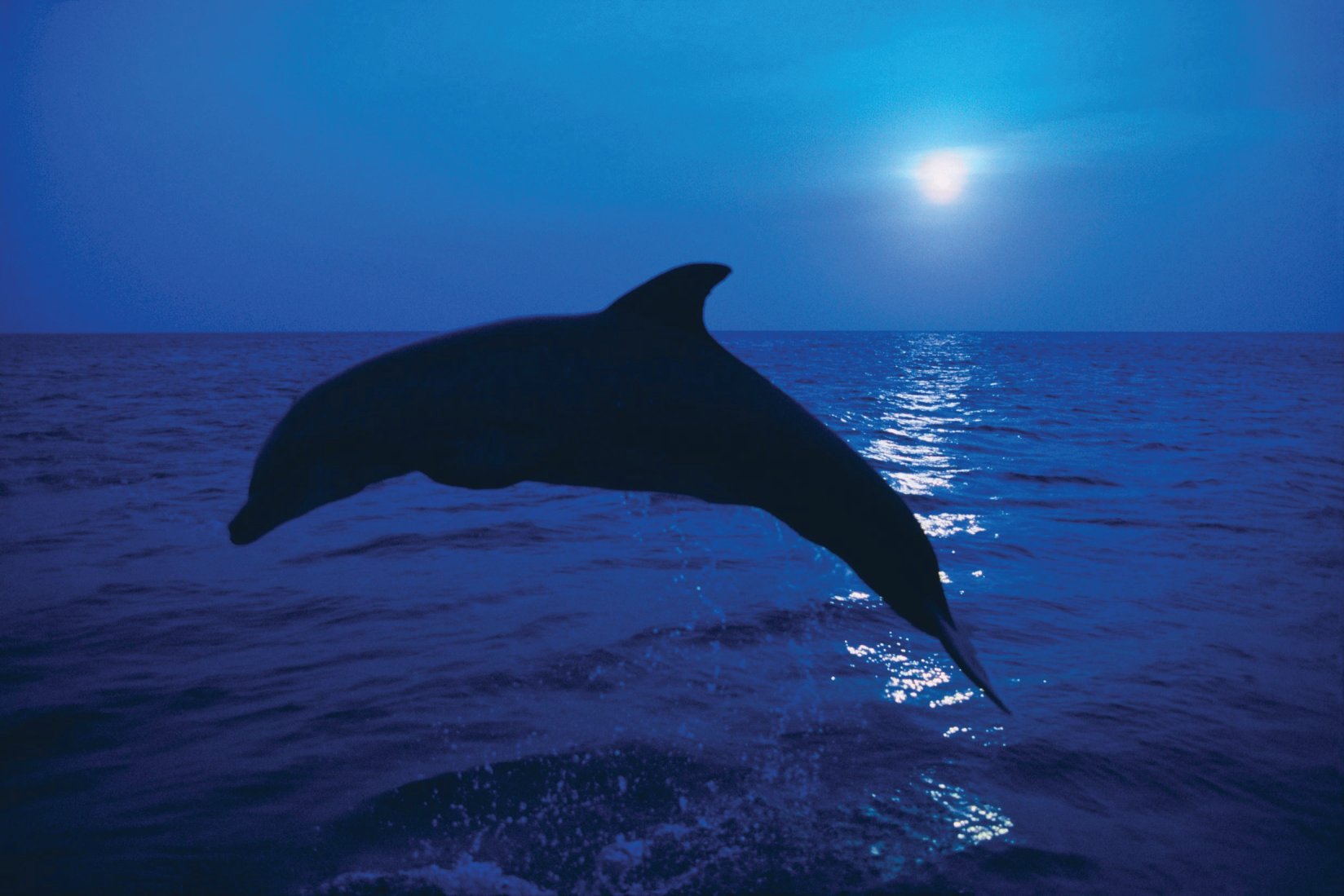 Yesterday
it was the unicorn; today's ally is the breathtaking dolphin.  There is a wisdom to Dolphin, a  mystery that is found in the depths of the ocean.  Dolphin is ready to share that magic, if only you ask. Feeling the need to go deeper? Dolphin will take you there. dolphin wants to to connect to the music of your soul as you discover your authentic self.  Dolphin is the master of breath, and is a good power animal for those with asthma or anxiety issues.  The image of a dolphin breaking water is a perfec to help break stagnant solar plexus issues. So go and dance with dolphin and discover a freer, energized you!
/