Shopping Cart
Your Cart is Empty
There was an error with PayPal
Click here to try again
Thank you for your business!
You should be receiving an order confirmation from Paypal shortly.
Exit Shopping Cart
Shamanic Healer and Psychic Medium in Louisville, Kentucky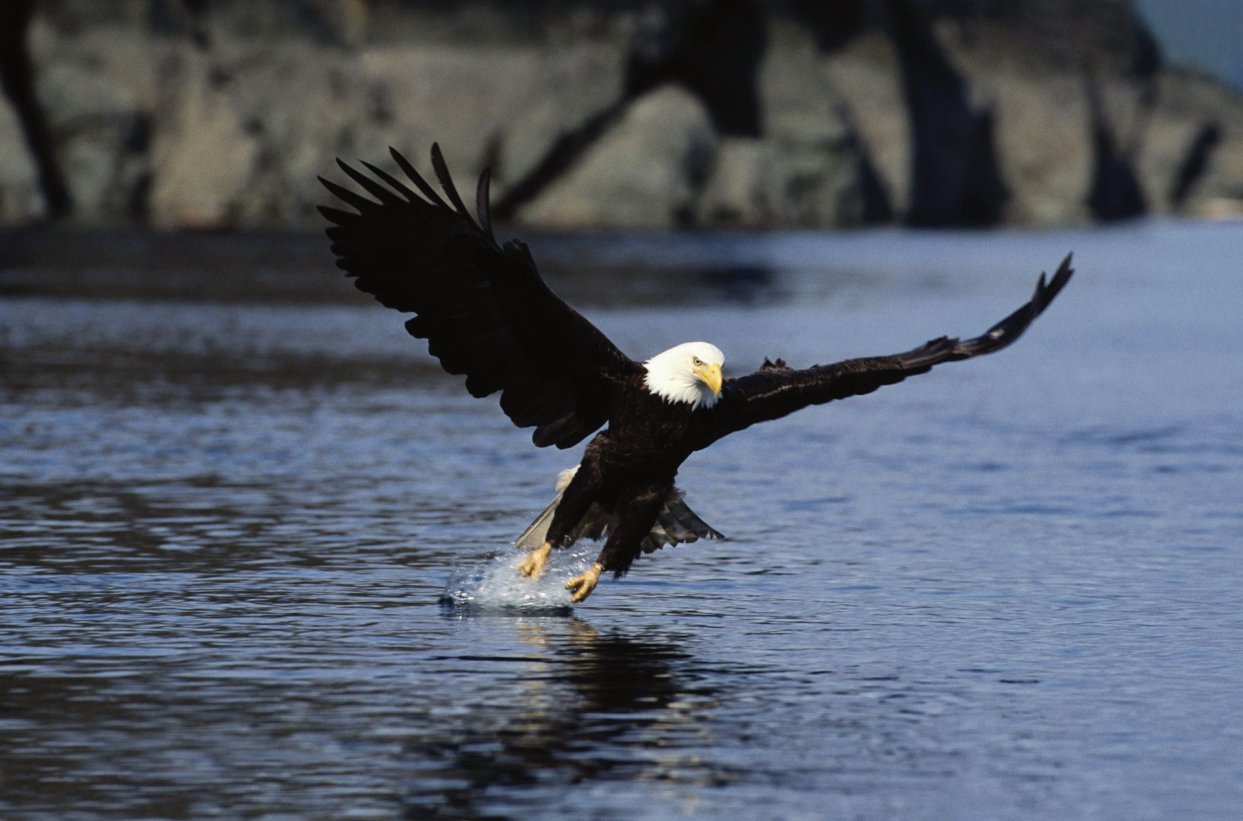 From time to time folks question about power animals in their lives.  A common question is often posed after a power animal appears during a meditation.  "How do I connect with my power animal? What message does my power animal have for me?"
This is an example for the importance of connecting to mother nature.  Let us consider the eagle. When one considers the eagle what is the image that the eagle brings to you?  What emotion does he instill in your heart?  There is no wrong answer here.  As a psychic, I am able to connect with helping spirits around my client.  It is up to the client however, to connect with their message. Feel the eagle, the energy.  Watch eagle rise to the sky, a great leap of power.  Be like the eagle. Rise to meet spirit.  Feel the force of your rising energy.  Eagle is there to help.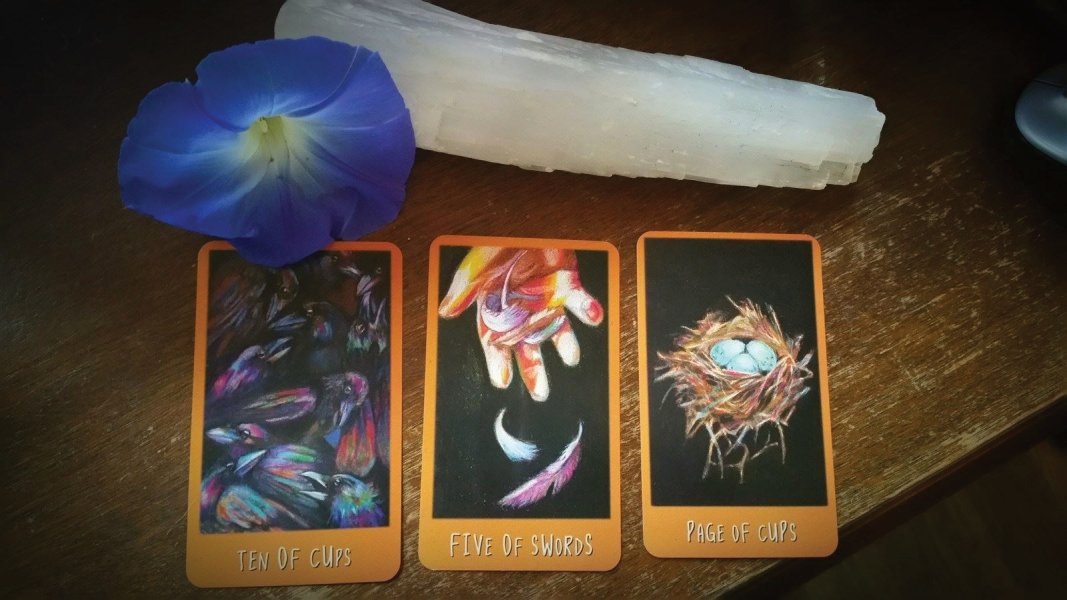 I haven't done a tarot Blog and a while but here is the new  Raven Prophecy Tarot.  I treated myself to a brand new release deck and ordered it before it came out!  I love this deck and a friend of mine has been playing with it, so I was inspired to pull it out for this week's forecast.  I love the Shamanic Feel to this deck and I am always happy with a deck that combines my love for Shamanism and Tarot.
We start the Week out with the Ten of Cups.  This is a card that promises fulfillment emotionally; however, in the Raven Tarot, I see quite a crowded situation.  This week seems to be a week of sorting things out; and when I look at this card, I hear all the Ravens talking at once.  While family and friendships are a wonderful gift, it appears its time to step back from the opinions of others and sort things out for yourself.  A visit with the Hermit might be just the thing for you! 
Starting Wednesday, we have the Five of Swords.  You have got plenty in the palm of your hand, but it's time to sort things out and let some of the excess go.  With Fall already on us, those of us in the Northern Hemisphere are soon going to be hunkered down inside for a bit.  Both literally and figuratively, too much is too much! All that stuff you hang on to has its own set of emotion.  As effortlessly as a feather floats to the ground, we release the things that aren't serving us at this time and free ourselves to more fruitful options.
We end the week with Page of Cups.  You've done your homework, congratulations! Now it's time to nurture your new self!  Who do you want to be?  Spend the weekend dreaming about it!  If dreaming never happens, creation never occurs. This is a weekend of manifestation. Have fun, take a walk and nurture your new baby self!  Imagine the impossible and create it! The time is now, and the opportunity is yours.  Much love to you all!

Many people ask  me who their guides are during a reading.  Most of the time, I connect with guides clairvoyantly, meaning I see them.  I can describe them, and even what they are wearing and where they are from; However, often there is no name.  More often than not, guides are happy to take a name that resonates with their charge. For example, once I was giving a Akashic Consultation for a group of sisters.  One asked me the name of her guide and the name  "Hank" popped in.  They all immediately broke out into peals of laughter! It was revealed to me that "Hank" was the name they had christened the statue of a deer in her back yard. They would all pat Hank's head each time they visited.  This was a humorous way for the woman's guide to provide her with a name and validation that he was with her.   The lesson for her was that the name was not as important as the presence.
Because Guides are spirit, they appear to us in forms that we understand.  They are a form of light and vibration.  It is our humanity that must assign a title and a face.   They take the form of energetic symbolism in which we are comfortable with connecting.  The best way to connect with your Guide's name is to ask it!  The two of you can come up with a title that your find appropriate and that you  both resonate with.  It may be a name in which you new from a past life you shared with the guide or just a name that contains a vibration that resonates with the needs of your soul. 
If you would like a consultation to help you connect with your guides, contact me.  I would be happy to assist you on your journey.
Find me on Facebook!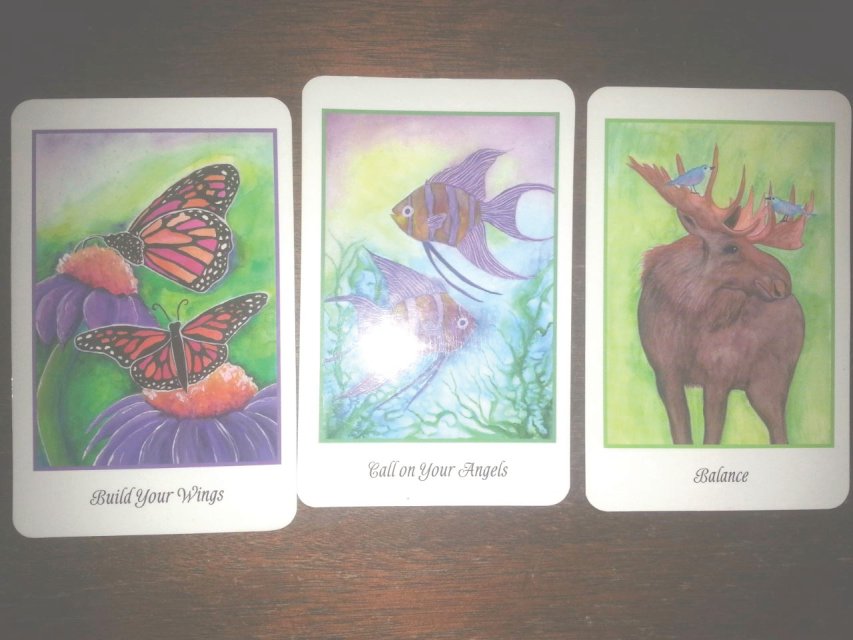 This week's forecast is taken from
Higher Intuitions
oracle deck.  how appropriate that we start the week with the beautiful Monarch Butterfly.  It's now October, and they have begun their great migration south.  Just last week, I caught a fleeting glimpse of one feeding among the fall flowers. What a treasure.  It is in this context that I am drawn to the words on the card, "Build Your Wings."  It is that we are on the cusp of a great migration ourselves.  Time to take some time and build your power, because you are awakening and the journey is just beginning.  Amidst the hustle of the week's beginning, this card tells us to slow down, turn off the electronics and find your center. 
The second card of the week is the Angel Fish and is titled, "Call on Your Angels."  This builds so naturally off the beginning of the week where we find ourselves needing to back off and build ourselves up.  Steer away from the stubborn urge to do things by yourself.  It's time to ask for help and help is there for you!  Your angels cannot work on your behalf without your request for assistance.  That overwhelmed feeling is completely unnecessary.  Remember help is just a request away.

We bring up the week with Moose, "Balance."  I am specifically drawn to the sense of community of the picture.  See the two birds perched on the moose?  This is a week to accept assistance.  Remember, you are not a failure for not going it by yourself.  The theme of the week seems to be open up to the helping hand of others.  Dear Ones, we have spirit and family and friends so we can give and receive. We need to let go of the tendencies to want to do it all by ourselves when a little help is all we need :-) 

I want to draw your attention to the pairs in this draw of cards.  Each card drawn has two of something, creating the Angel Number 222, the number of manifestation. Any ideas you have planted or are manifesting are beginning to take root.  Although the journey seems uphill, now is not the time to give up!  Keep watering those seeds and don't miss out on the miracle before it occurs!  Keep up the positive affirmations and the good work, for soon it will pay off :-) 

Have a great week folks!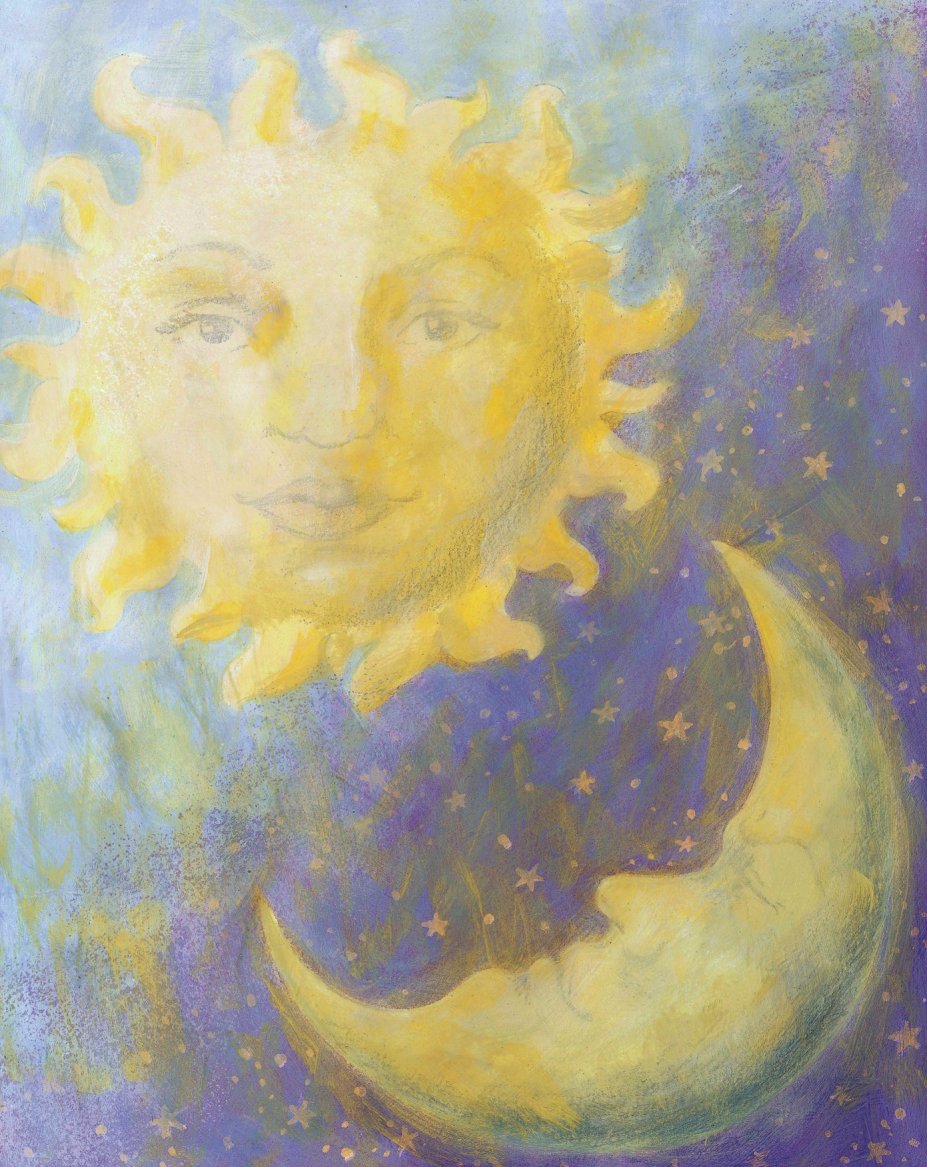 Good evening folks!  I am fresh off an evening of drumming under the cottonwood tree.  What a lovely feeling connecting like this. I am having problems uploading the pictures right now, but I will try later.  I can always update:)

This week's reading is from Higher Intuitions Oracle
We start out the week with The Horse-Freedom.  This card speaks of the need to move forward and move beyond the boundaries of the every day. It's in the little things, my friends....The tranquil sunset, the cool morning on the way to your car.  Stretch your limits this week and look beyond the ordinary the beginning of the week.  You might be surprised what you find when align your views.  The drudgery of everyday life always contains the unexpected.  The Joy is in finding it.  
The midweek card is The Butterfly-Build Your Wings.  It bears noting that the specific butterfly pictured is the Monarch Butterfly.  When I think of Monarchs, I think of the great migration.  This card signifies a change taking place or a moving forward.  Where are you migrating to? Ar you making progress or are you stagnant.  What can you release so that you can move forward?  Midweek is a time of transformation and a time of travel.  It would be a good time to get that journal out and motivate yourself to spend some times noting your thoughts and feelings.   As a caterpillar, the monarch goes inside a cocoon and away from the eyes of the outside world, makes it's transformation. 

The end of the week brings us the Hedgehog-Let it Be.  Time to let go of any worry, as this does not serve you. Worrying about how the bills are paid is not going to help your situation.  The time is now to place your faith in spirit and to know that it is going to  work out.  take note of the pink lotus flower in the foreground of the photo.  This is telling me two things about my readers, first there is a continuing opening that is motivated by the middle of the week.  The lotus symbolizes to me a beautiful connection to spirit and an opening of doors.  If you are doing your release work, good things will follow.  The stagnancy that you have been experiencing will soon fade and the result will be joyful connection.  Also, the pink flower is very pronounced.  Pink is a heart chakra color.  Grab yourself some rose quartz and meditate with it.  Your heart chakra will thank you for it and the answers will flow.

Find Me on Face Book!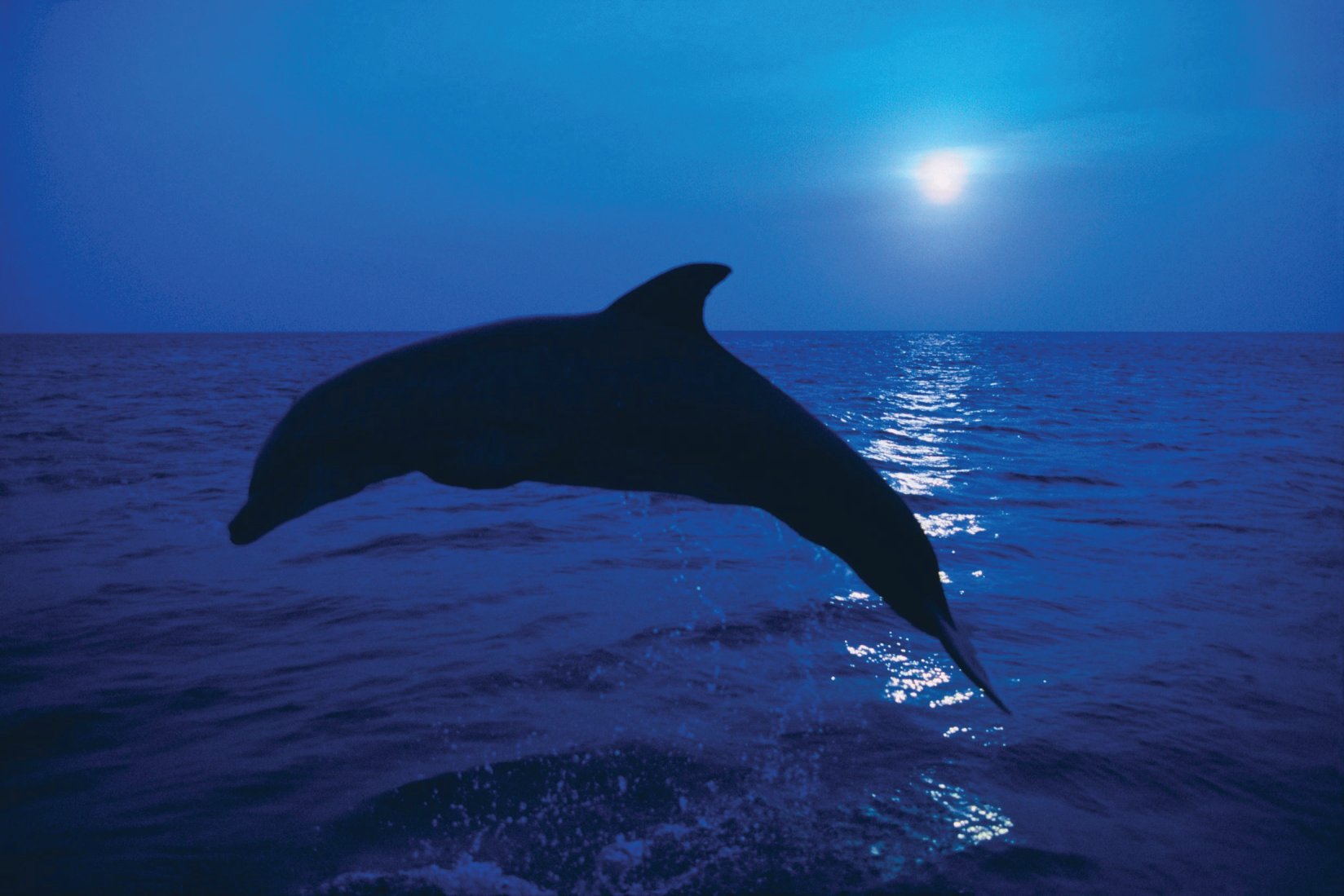 Yesterday
it was the unicorn; today's ally is the breathtaking dolphin.  There is a wisdom to Dolphin, a  mystery that is found in the depths of the ocean.  Dolphin is ready to share that magic, if only you ask. Feeling the need to go deeper? Dolphin will take you there. dolphin wants to to connect to the music of your soul as you discover your authentic self.  Dolphin is the master of breath, and is a good power animal for those with asthma or anxiety issues.  The image of a dolphin breaking water is a perfec to help break stagnant solar plexus issues. So go and dance with dolphin and discover a freer, energized you!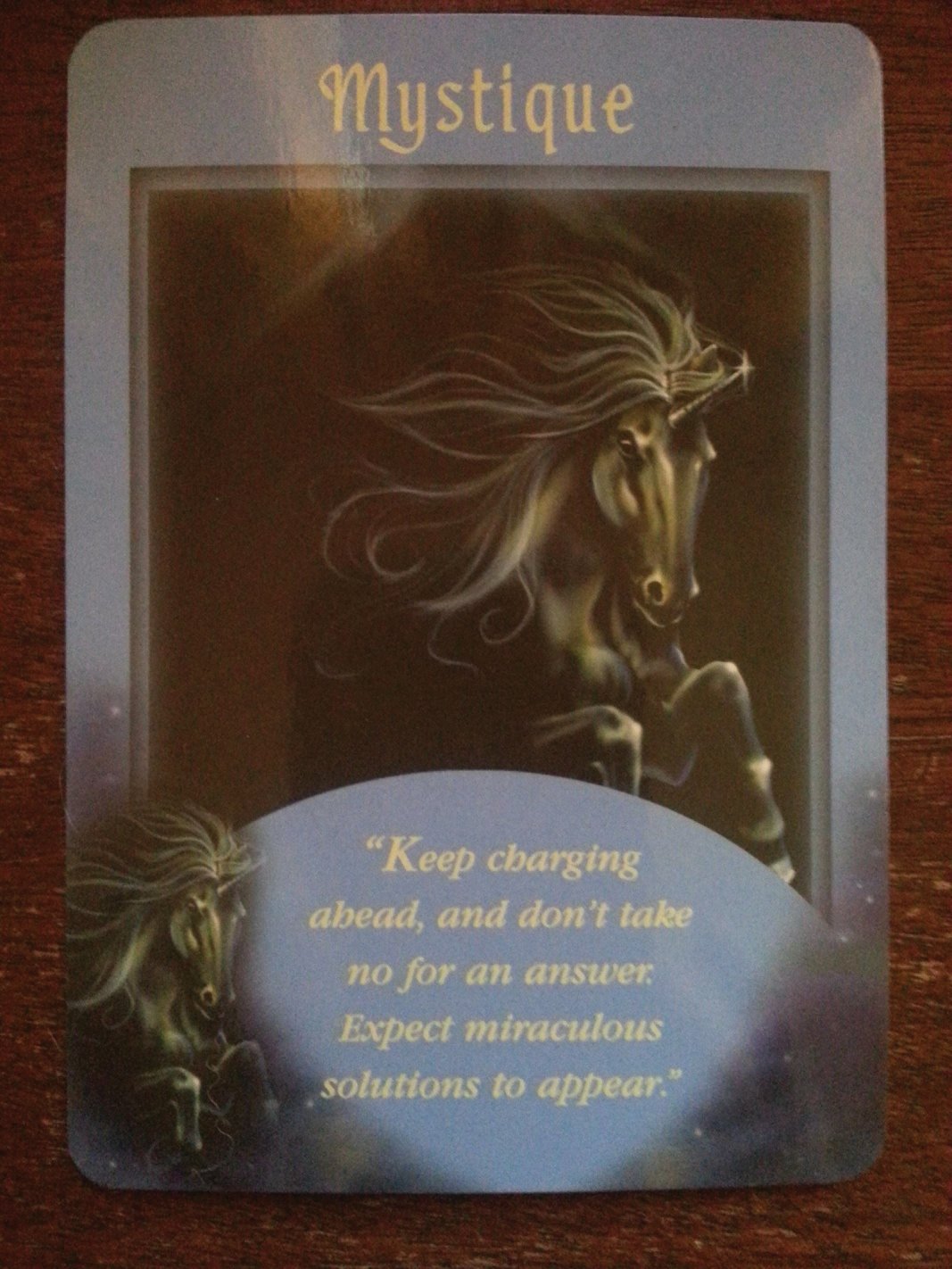 It was a very busy week and I didn't make time to post my weekly reading. Shame on me!  I love that this card came out of an angel deck and it's a power animal.  It ties in nicely with another animal I will share with you at a later point.  Unicorn is a lovely power animal who reminds us to connect with our magical self.  This weekend it is suggested that you do two things: first and foremost, we have a continuing pattern of the inner child work that we discussed two weeks ago.  Now that you have begun the work, it's time to take that inner child to the park.  Notice the magic around you!  In my yard, my zinnias bloom a beautiful violet hue!  I bet there are fairies about :-)  Secondly, this is the time to move forward with any ventures you have been working on!  although it seems an uphill battle, don't give up! Procrastination is not your friend. BTW, young men who are going to pop the question, the timing appears to be right!  This is the go ahead for you. (I feel as if this will resonate with someone reading this)  Have a great weekend of sunshine and joy my friends.
Follow me on Facebook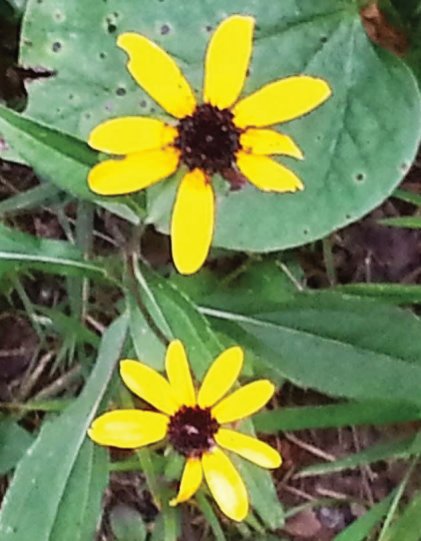 This weekend, At The Festival of Healing and Spiritual Awareness, in Elizabethtown, KY, I was enjoying the beauty of the arboretum next to the Pritchart Community Center and pondered about how I would love to share the healing that nature has given me with my clients.  For centuries, shamans have connected with nature in their healing practice, and that connection is never needed more than now!  So let's put away our cell phones and our i pads and come together Creators presence to explore our authentic selves.  Walk with me and together, we will gather the healing allies for your healing session.   There is no greater healing than the sun opening our crown chakras to let the light in <3 When you contact me for a consult, just let me know that you would like a nature consult and be ready to open your heart.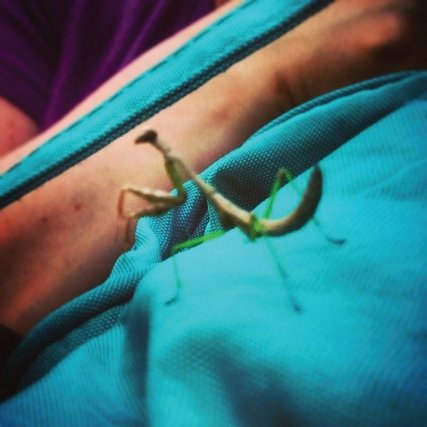 Living in the city is no excuse for not connecting with nature :)  This little guy here paid my wonderful friend Letha and I a visit while we were having coffee at the local Starbucks in my home of Louisville, KY.  He landed on my friends shoulder, and me being the shaman geek that I am, jumped up and started dancing around..."Look a praying mantis on your shoulder, he has a message for you!"  Meanwhile, Letha, who has a true appreciation for all animals, cringes, "Get him off before he crawls on my face!"  Add a minute of me dancing and Letha cringing until I finally moved him to her purse where she could better appreciate his beauty.  I first had to play with him and commune with him for just a moment ;-)
Praying Mantis is symbolic of the power of stillness.  What a wonderful complement to this weeks
message
!  According to Ted Andrews, Praying Mantis teaches us to still our busy outer mind and connect with our inner power and hear the voice of our inner teacher.  Looking for answers?  Worrying gets you no where.  Go into your still place and wait.  The answer will find  you there.
Follow Me on Facebook!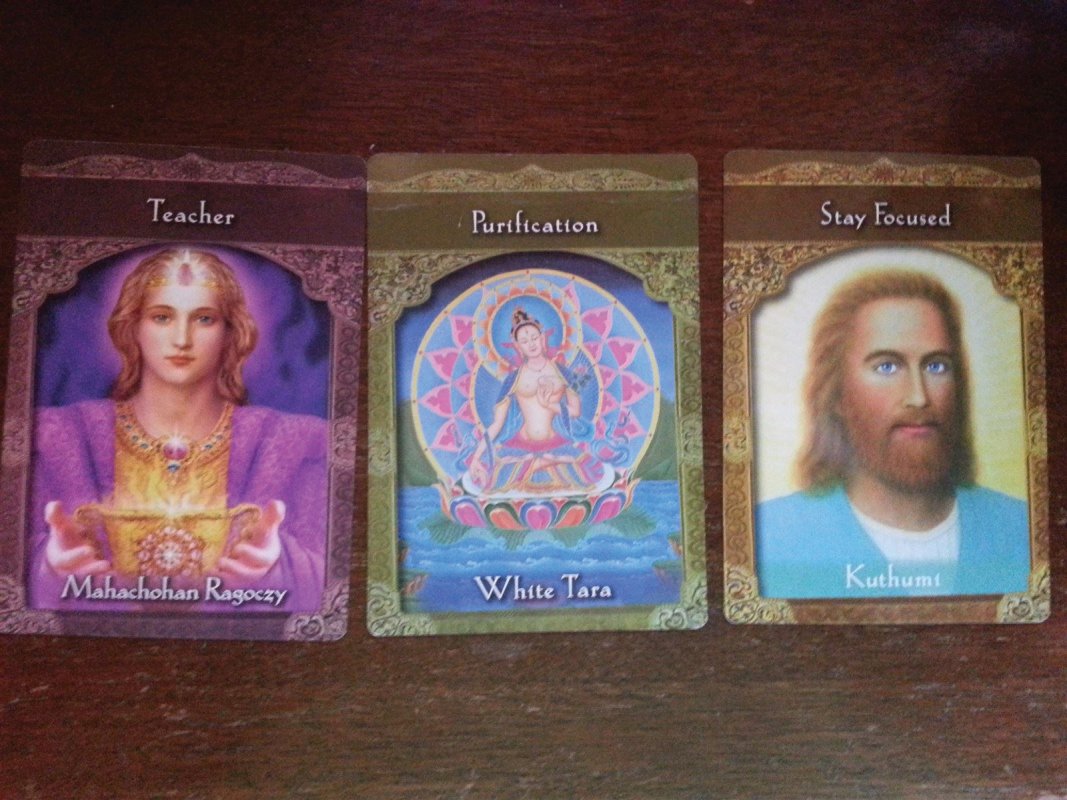 Good Morning!  Today I have the weekly card draw with the Akashic Records on July 14, 2014.  I need to start doing these on Sunday Morning!  This is from Doreen Virtue's ascended Masters Oracle Cards.
We start the week out with the card  "Teacher."  In this context, the card is referring to your inner teacher. Take that time out of your busy schedule to connect to your higher self! The Record keepers are noting the deep purple in the card, making a reference to The Third Eye.  The affirmation for this is "I see and know my own truth."  I got the message that there is much inner child work going on.  Are you caring for your inner child?  Listen to what this child has to say.  He/She has an important truth for you this week!  
The Second card is "Purification."  With all of this work going on early in the week, it comes to no surprise that we find ourselves needing to focusing on cleaning ourselves out!  Are you drinking clean water?  Maybe tap water is not what you need!  Make sure you filter your water or drink spring water to cleanse out your body.  Pay attention to your diet! Good wholesome foods, fresh fruits and vegetables are needed to support all of the Lessons learned during the earlier part of the week.
We finish up the week with the card "Stay Focused."  It's been a tiring week, and if you are doing the work that is suggested at the beginning of the week, you may be finding yourself a little tired; especially if your inner teacher has uncovered some very sensitive issues!  Stay with it! The week is almost over.  They want you to continue the work at hand.  Also please be mindful of making mistakes due to fatigue.  Pay attention to how much rest you are getting as emotional and physical fatigue can affect your ability to make decisions and stay on task.  Stay present to avoid mistakes in your everyday life!  
Folks it's going to be a busy week for you, but the weekend is coming!  
/