Shopping Cart
Your Cart is Empty
There was an error with PayPal
Click here to try again
Thank you for your business!
You should be receiving an order confirmation from Paypal shortly.
Exit Shopping Cart
Shamanic Healer and Psychic Medium in Louisville, Kentucky
Today our guides want to talk about focusing  intentions.  Now that it's Saturday, many folks are thinking about sleeping in and lazy summer afternoons.  Tonight, however, is the night of the super moon.  The element of the full moon is a time of cleansing and charging.  The super moon amplifies the energies of this.  The end result is time to clearly move forward with your intentions and do the work today to ignite the way for the coming months.

This moon is about cleansing, whether one is aware or not.  Prepare for it.  It's going manifest a great amount of emotion in the world around.  The energy of the super moon is igniting a fire and issues that need to be recognized are coming to surface; emotions are running high. People are going to be very edgey.  Show some compassion to irrational outbursts (within reason) from the general public.  You may run into a frustrated cashier and please be highly aware of other drivers while on the road. Staying focused and aware will help you to successfully navigate the energies this weekend without being pulled into the frenzied energies of high emotions. 

Now is the time to gather your resources.  Call on your guides and power animals.  Do your spiritual homework.  Devote some time meditating.  If you drum, sound your drum.  Drum for the healing of all around to ease emotions and increase awareness.   Ask that spirit help you to focus yourself so you can heal and release the things that no longer serve you.  When you move with intention, you will feel mor centered and less overwhelmed. Set your intentions for the month ahead.  It's a good weekend to get out in nature and put your bare feet on the earth.  Doing so will help ground you and will connect you so you can fully experience the beauty of the super moon.
Follow me on Facebook!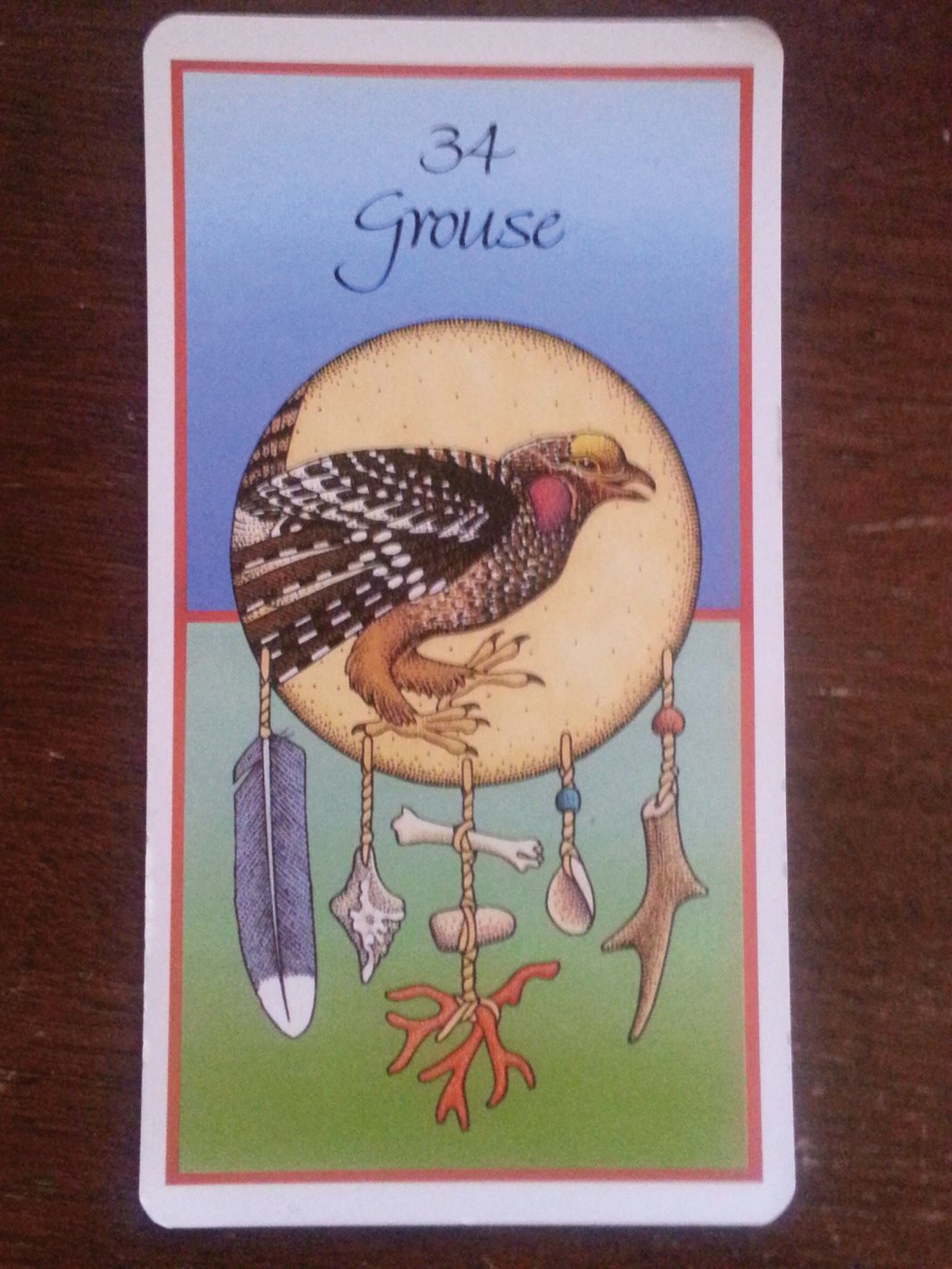 Feeling a little stuck lately?  Grouse is coming through to tell you it's time to open up your energy and connection through spirit by dance!  I have been working with grouse  since last summer when I encountered him at the magical Bernheim Forest.  He's a feisty fellow though, and hard to photograph, so we have to settle for the power animal card.  you would have got a chuckle watching him lead me through the brush as I tried to get a photo of him. 
Grouse's dances in a spiral, moving ever outward, all while beating his wings on the ground, much like a drum beat.  grouse comes forward to show us sacred movement and the magic of the drum.  He is telling you that opening up to spirit through dance and drumming will create a vitality that will break up stuck energy and provide you with clarity to move forward.  Indecisiveness is indicative of solar plexus issues; one of the greatest ways to open that solar plexus is through dance.  The spiral movement of grouse  points helps to get that solar plexus spinning!  Don't be afraid of being seen, it's about freeing yourself to the sacred joy and expression of dance. 
Saturday will be a great day to get out your drums and dance!  The super moon is coming and it will ad it's cleansing and magnification to your dancing ceremony.  What a beautiful way to enjoy the full moon.  Have a wonderful weekend folks.

Note: If you are a face book friend, you have already met grouse in my weekly video reading, so this is a bit of a recap :-)  If you want to know more about working with power animals to open your life up, feel free to contact me.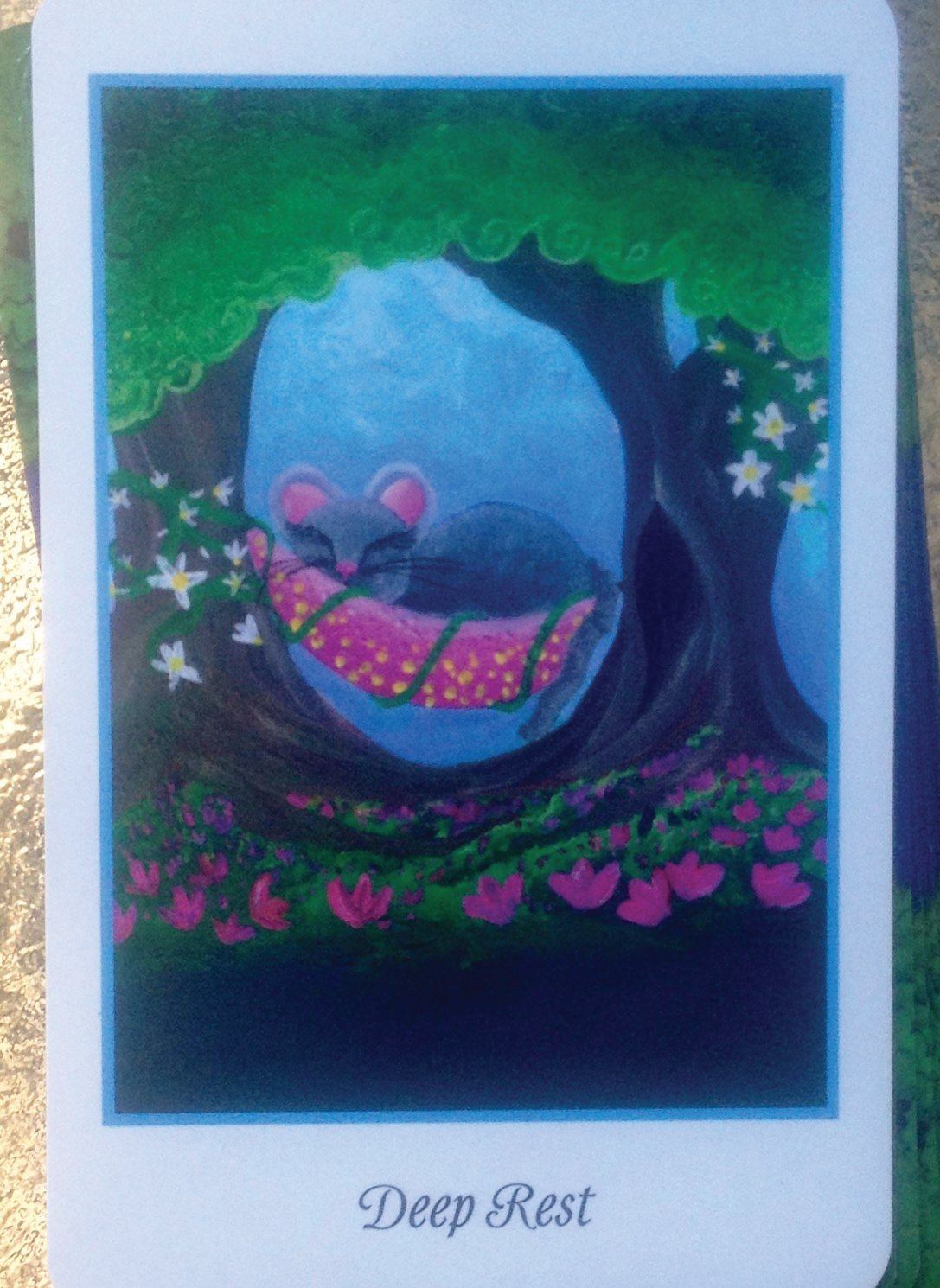 Good morning wonderful souls!  Today's card pull is taken from Higher Intuitions Oracle.  In the United States, we celebrated our Fourth of July Independence Day, so when I picked this card, I asked the Akashic Records to choose a card that was of the highest good to all concerned.  The Record keepers have always had a sense of humor, and this card is a bit of a point toward the over celebrating that occurred and is occurring over the long weekend. Time to take it down a notch and refuel your body and soul.  Drink plenty of fluids, and get some good sunshine.  You will soon feel ready to face the world. 
United States holiday aside, this card speaks deeply to me today heart chakra work.  it is time to slow down a little and give yourself some much needed attention.  Last week was especially testing for many and the time has come to nurture yourself and let the needs of others be set aside!  They can wait! The people for whom this post is meant are stretching themselves thin tending to everyone but  themselves!  The time is now to work on that self care!  If you do not feed yourself, you will not have the energy to serve others.  Take a look at your heart chakra and ask it what it wants you to know.  The Record Keepers want you to release any beliefs systems that you are not worthy of some well deserved time to yourself <3
Like me on Facebook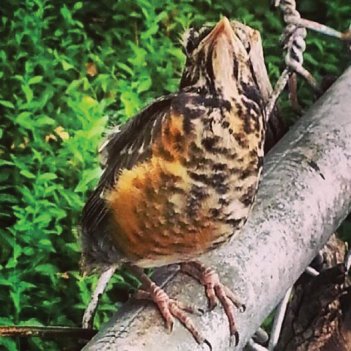 Monday I was out playing with the boys and I had the rare privilege of observing fledgling robins leave the nest.  While they tested their wings, the parents followed them, guarding them and offering encouragement. What brave determination to venture out into the unknown and in spite of possible danger-to move onward and forward bravely.  Robin reminds us to grow and move on with faith and trust-even in the midst of uncertainty.  Faith is a beautiful gift....with out it, we remain stagnant with fear.  So take a deep breath and leap!  Spirit is right behind you <3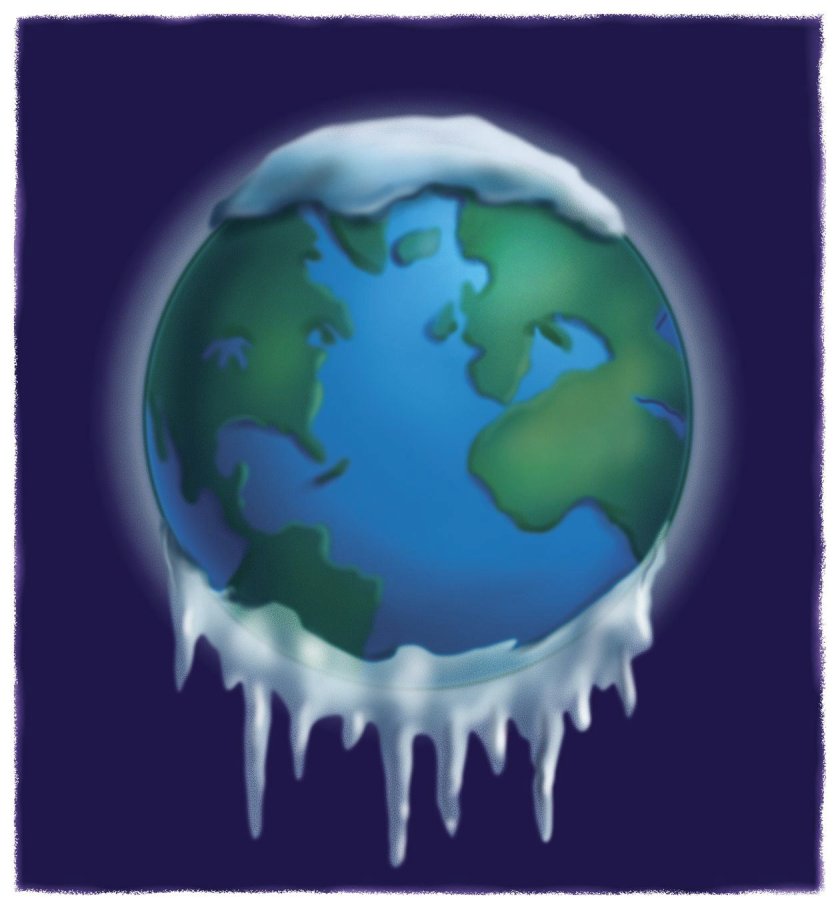 It's been mighty cold this winter.  It seems to have begun for me in early January when my friend Rachel brought the medicine pole to my house.  Within our circle, we pass a medicine pole around.  To me, the medicine pole is a symbol of our group, and of the friendship and healing energy we share.  Each of us placed a feather on it with a prayer.  It is said that when the feather disappears, the prayers are answered.  During the month with the medicine pole, there is usually a lesson learned or an unneeded pattern released. 
When I received the pole Tim and I were on the other end of the flu.  I sat and drank tea with my friend as we discussed the lessons the pole imparted on her.  That afternoon, I received an e-mail from my good friend Bob.  "The pole will have wisdom for you,"  he said.
"Spend some time with it, journey with it, listen to what it has to say."
Then it got cold.  Really cold.  The temperature dipped into the single digits, and the wind blew relentless.  During all of this, the pole was unmoved, holding its post underneath the Maple Tree.  Meanwhile, I retreated.  Like a bear, I had reached a time of suspended animation.  I was maintaining, but not moving forward.  I even became frustrated.  In the end, the medicine pole looked on, unencumbered by my opinions. 
 I learned of the power of the sleep time, of time to empty resources so that I could renew others.  The power of the medicine pole didn't lie in sudden realizations, but in patience and time.  Such is the rate of our spiritual growth.  There are times of great enlightenment, of astounding lessons, and spurts of growth.  That is not how the universe moves, however.  When there is movement, there must also be stillness; a time of rest and absorption- a sleep time.    In this fast forward society, we miss those opportunities of stillness.  We want the quick fix, the immediate satisfaction.  The seeds sown in the fall sleep through winter before they bloom.   That time of suspension-that is the time of change and great promise.  It is truly a gift.  So let us retreat to our caves when we find the need.  In this retreat, our patience will reward us in a more joyful rest.  Very soon the glorious notes of spring will bloom once again, bringing with it color and light.
It's Fall here in Ky, and I am truly enjoying this bittersweet time.  Gone is the humidity, replaced by cool, coffee drinking mornings and warm, dry afternoons.  The leaves are beginning to change and the fall wildflowers are blooming in golden magnificence.  It is truly one of my favorite times to bask in the vast beauty of Creation. 

I remain, however a little sad, because it is a time of ending.  I know these next couple months are heralding the cold, long winter.  Grey skies will replace long, sun filled days and the trees will nod and sleep, their bare limbs stark against the chilly shroud.  A lover of nature, I will deeply miss the song of the birds and the bright beauty of the butterfly flitting among the flowers.  
Another bittersweet time was my husband's fly-up from his Shaman Circle.  Bob and Diane graciously allowed me to attend circle with him and I had gotten to know the other men in his circle.  It was so beautiful to bear witness to their experiences as they embraced the Shamanic way of life.  Those three men really put their hearts out and did the work.  They are wonderful healers and it was a joy to watch them in ceremony.  Brian played his flute for us and words cannot describe the energy that transpired with his musical connection to spirit.

I might be a little partial, but I nearly cried as I watched my husband bless the water.  Raised Catholic, he was never a man to openly pray.    Here he was, silently blessing the water in the six directions with a powerful love that was palpable.  In this moment, I took in the sight of his hands, rough and time worn, cradling the water.  His silence spoke profoundly.  I am blessed with a wonderful man.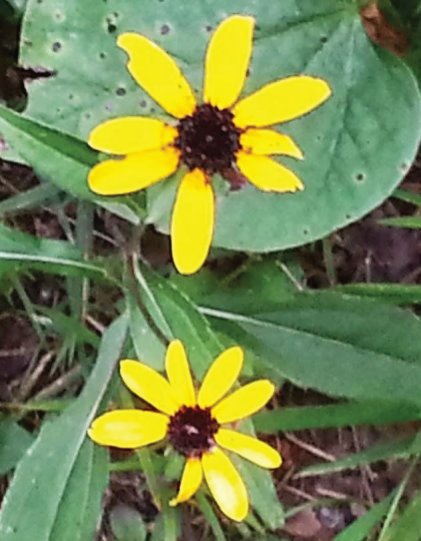 So, it's been a week of pondering that while all things change,  each ending opens the door for new beginnings, new lessons, and opportunities for Joy.   Winter will come, but so will the Yule, another favorite time of year. I'll bake apple pies and my son will be home from college.  We'll laugh at the antics of the children and enjoy a fleeting time when all the community seems to live in brotherhood.  After that, the long winter months will indeed give birth to Spring, and once again, the sun will shine on our faces.










0

/