Shopping Cart
Your Cart is Empty
There was an error with PayPal
Click here to try again
Thank you for your business!
You should be receiving an order confirmation from Paypal shortly.
Exit Shopping Cart
Shamanic Healer and Psychic Medium in Louisville, Kentucky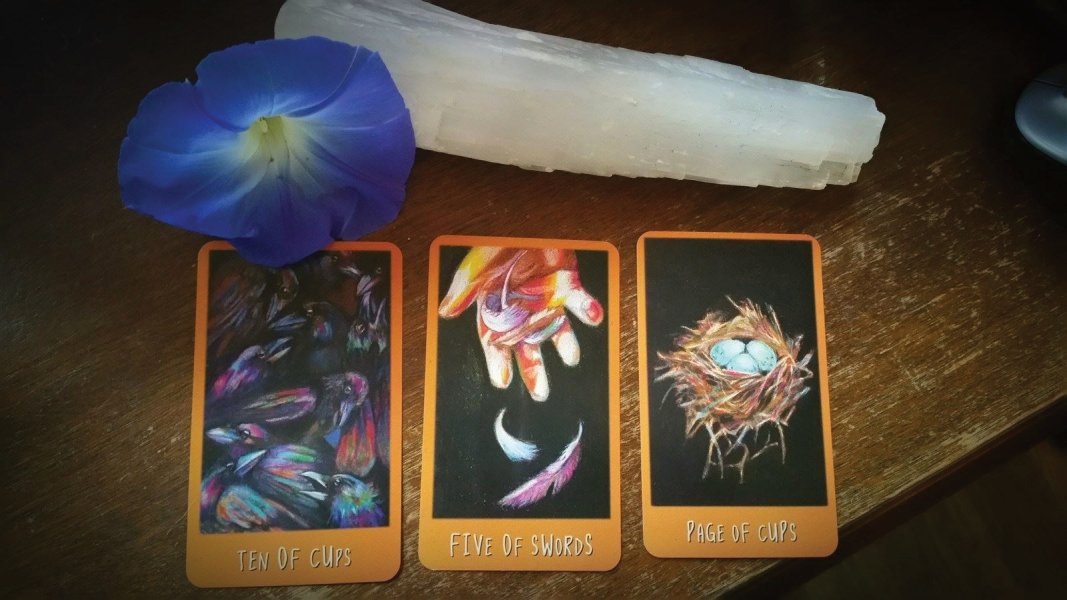 I haven't done a tarot Blog and a while but here is the new  Raven Prophecy Tarot.  I treated myself to a brand new release deck and ordered it before it came out!  I love this deck and a friend of mine has been playing with it, so I was inspired to pull it out for this week's forecast.  I love the Shamanic Feel to this deck and I am always happy with a deck that combines my love for Shamanism and Tarot.
We start the Week out with the Ten of Cups.  This is a card that promises fulfillment emotionally; however, in the Raven Tarot, I see quite a crowded situation.  This week seems to be a week of sorting things out; and when I look at this card, I hear all the Ravens talking at once.  While family and friendships are a wonderful gift, it appears its time to step back from the opinions of others and sort things out for yourself.  A visit with the Hermit might be just the thing for you! 
Starting Wednesday, we have the Five of Swords.  You have got plenty in the palm of your hand, but it's time to sort things out and let some of the excess go.  With Fall already on us, those of us in the Northern Hemisphere are soon going to be hunkered down inside for a bit.  Both literally and figuratively, too much is too much! All that stuff you hang on to has its own set of emotion.  As effortlessly as a feather floats to the ground, we release the things that aren't serving us at this time and free ourselves to more fruitful options.
We end the week with Page of Cups.  You've done your homework, congratulations! Now it's time to nurture your new self!  Who do you want to be?  Spend the weekend dreaming about it!  If dreaming never happens, creation never occurs. This is a weekend of manifestation. Have fun, take a walk and nurture your new baby self!  Imagine the impossible and create it! The time is now, and the opportunity is yours.  Much love to you all!

I have had a very busy week this week and the last two days have been spent inward, so writing has not been on the fore front. I awoke this morning and the air was cool and crisp.  I picked up my drum and drummed in each of the four directions.  The mornings are so beautiful here in Kentucky and it is a wonderful heart centered thing to connect with my drum first thing. I join  with the birds and the breeze and the sun to connect with the beauty of all that is.  In this, I am gifted with tremendous peace.

I have been reading Black Elk Speaks, and he beckons me like an old friend.  As I read his book, I feel his presence all around and the sound of his voice is palpable.  Much of the book is of his life as a warrior, however; he was also a medicine man.  I have learned much from him and hope to continue a working relationship with him on my healing path. 

With that, I would like to leave you with this quote from the book, Black Elk Speaks: "....the voice of the drum is an offering to the Spirit of the World.  It's sound arouses the mind and makes men feel the mystery and power of all things."
Aho, dear friends.

I find myself writing in the wee hours of the morning today!  As I have to work later, then head over to my good friends house, I will be very busy!  There is not much in my heart today, but perhaps a small request. Today, the Shaman requests something of you.  As I write this, a dear friend of mine is preparing for surgery to have a double mastectomy.  Like her entire experience with cancer, she gives the mastectomy the same consideration.  "It is what it is."  She has moved through this entire process with a grace that is unmatched.  So, this morning there is little on my heart but my love for her-a fellow spiritual warrior, a sister, a friend. Today I ask that you do what you do....say a prayer, light a candle, send healing, or pick up your drum with me.  But I don't want you to stop there.  No, that's not what my friend would want!  Let the love you create take action and move into the far corners of the earth, finding the hearts of those in need.  Today, let's remember my fellow healer by sending her our love and healing and by allowing this action to spread like wildfire to all those in need.  It's the shamanic way <3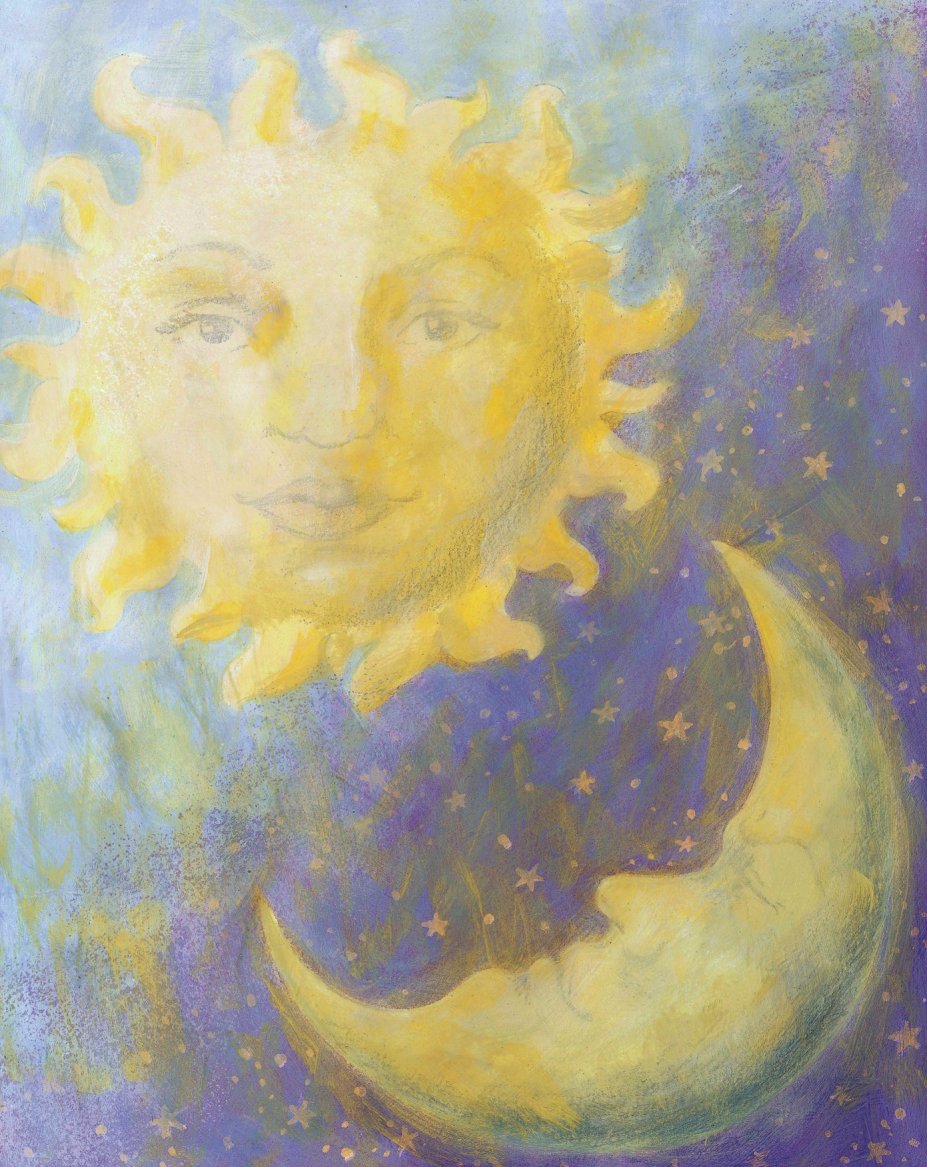 Good evening folks!  I am fresh off an evening of drumming under the cottonwood tree.  What a lovely feeling connecting like this. I am having problems uploading the pictures right now, but I will try later.  I can always update:)

This week's reading is from Higher Intuitions Oracle
We start out the week with The Horse-Freedom.  This card speaks of the need to move forward and move beyond the boundaries of the every day. It's in the little things, my friends....The tranquil sunset, the cool morning on the way to your car.  Stretch your limits this week and look beyond the ordinary the beginning of the week.  You might be surprised what you find when align your views.  The drudgery of everyday life always contains the unexpected.  The Joy is in finding it.  
The midweek card is The Butterfly-Build Your Wings.  It bears noting that the specific butterfly pictured is the Monarch Butterfly.  When I think of Monarchs, I think of the great migration.  This card signifies a change taking place or a moving forward.  Where are you migrating to? Ar you making progress or are you stagnant.  What can you release so that you can move forward?  Midweek is a time of transformation and a time of travel.  It would be a good time to get that journal out and motivate yourself to spend some times noting your thoughts and feelings.   As a caterpillar, the monarch goes inside a cocoon and away from the eyes of the outside world, makes it's transformation. 

The end of the week brings us the Hedgehog-Let it Be.  Time to let go of any worry, as this does not serve you. Worrying about how the bills are paid is not going to help your situation.  The time is now to place your faith in spirit and to know that it is going to  work out.  take note of the pink lotus flower in the foreground of the photo.  This is telling me two things about my readers, first there is a continuing opening that is motivated by the middle of the week.  The lotus symbolizes to me a beautiful connection to spirit and an opening of doors.  If you are doing your release work, good things will follow.  The stagnancy that you have been experiencing will soon fade and the result will be joyful connection.  Also, the pink flower is very pronounced.  Pink is a heart chakra color.  Grab yourself some rose quartz and meditate with it.  Your heart chakra will thank you for it and the answers will flow.

Find Me on Face Book!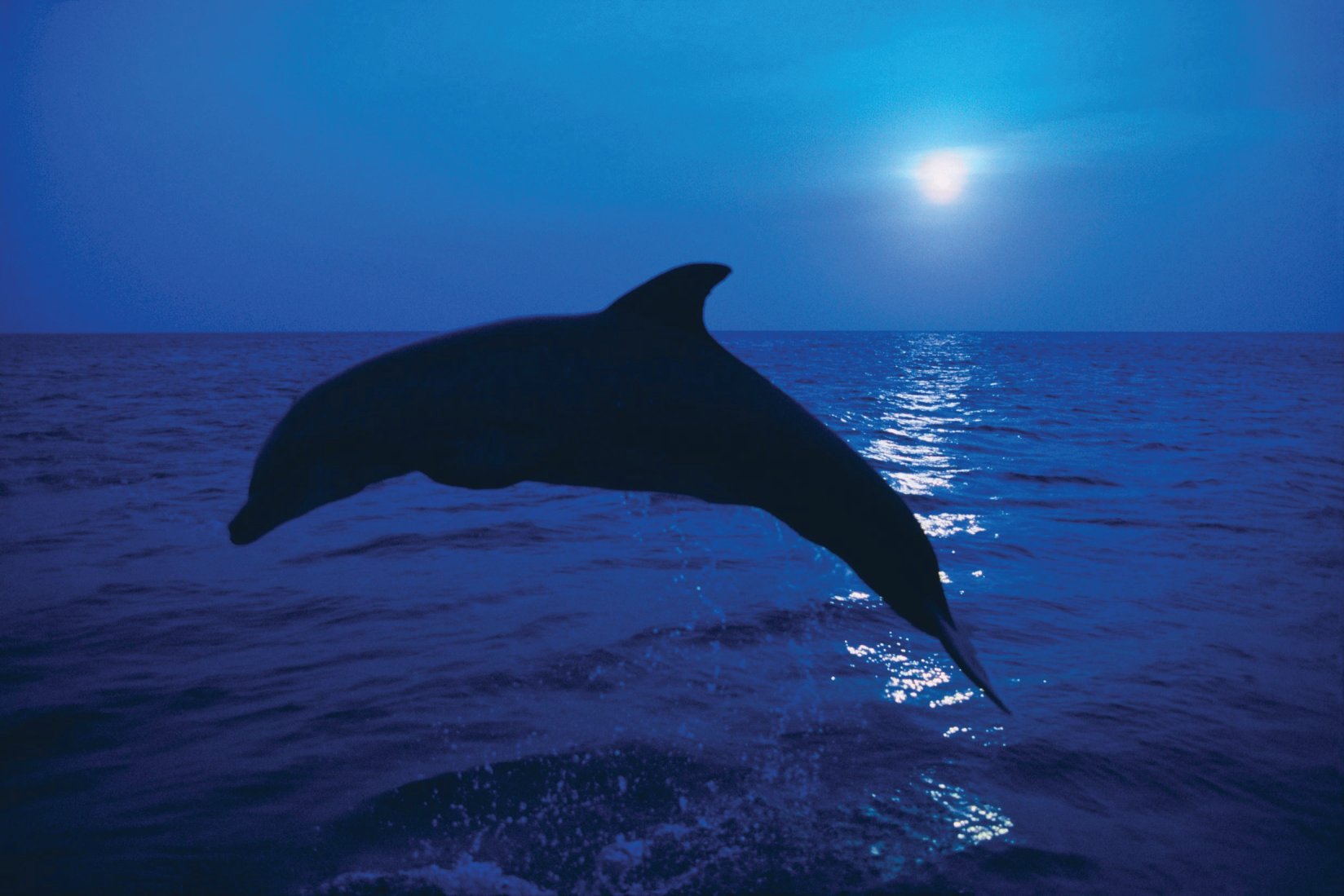 Yesterday
it was the unicorn; today's ally is the breathtaking dolphin.  There is a wisdom to Dolphin, a  mystery that is found in the depths of the ocean.  Dolphin is ready to share that magic, if only you ask. Feeling the need to go deeper? Dolphin will take you there. dolphin wants to to connect to the music of your soul as you discover your authentic self.  Dolphin is the master of breath, and is a good power animal for those with asthma or anxiety issues.  The image of a dolphin breaking water is a perfec to help break stagnant solar plexus issues. So go and dance with dolphin and discover a freer, energized you!
The modern day shaman faces a conundrum unique to our ancestors who walked before.  The need to have a day to day income and to make a balance to pay the bills. We have the same need as our mothers and fathers before us to go out into nature, connect with our guides and learn.  We must spend our time studying and working in spirit.  The village healer in the days long ago was cared for by society, or paid in chickens :-) In this day, we have the added stress of producing income.  The green kind.  The kind that pays the electric bill and puts braces on our children's teeth.  We are faced with the desire to live in a cabin, but the truth is we must survive in our society.
The result?  Many of us take day jobs.  Sure we accept money for our services, and we dream of spending each day in service to others, not having to go in and live the grind of society.  Truth be told, we signed up for this walk and it's challenges.  How do we do this?  We embrace the lessons we came here to do.  
I have become clever and determined.  I find the shamanic walk in the everyday life.  I do ceremony at 12:30 in the morning after a  full eight hour shift at my day job.  I light the sacred candle at the midnight hour...literally!  I drum whenever I have five minutes too pick up my drum and sound it.  I drink my coffee in the early morning, outside.  In doing this, I feel all that is around. I hear the birds, I great cardinal and crow.  Each Sunday, I wake up like a child out of recess...I shower, and rush to the nearest park where I walk among my tree brothers and hear the call of hawk. 
The walk of the shaman is a blessing and a challenge.  I have learned friends, never to let go to my heart's calling.  I work and pay bills, take clients on a moment's notice, and drum on!  That is what I chose, and that's how I roll.  My friends, today I would like to challenge you to take five minutes and devote yourself to spirit.  When you walk outside, don't rush to your car with your nose in the phone.  Instead, look up to the sky and thank great creator for the beauty of the sun on your face.  listen to the son of the robin.  If you begin to make a practice of hearing the world around and seeing with open eyes, you will open yourself to new dimensions!  Modern day shamanism does not mean becoming an armchair shaman!  Feel life to the fullest, your heart will thank you for it.
Follow me on facebook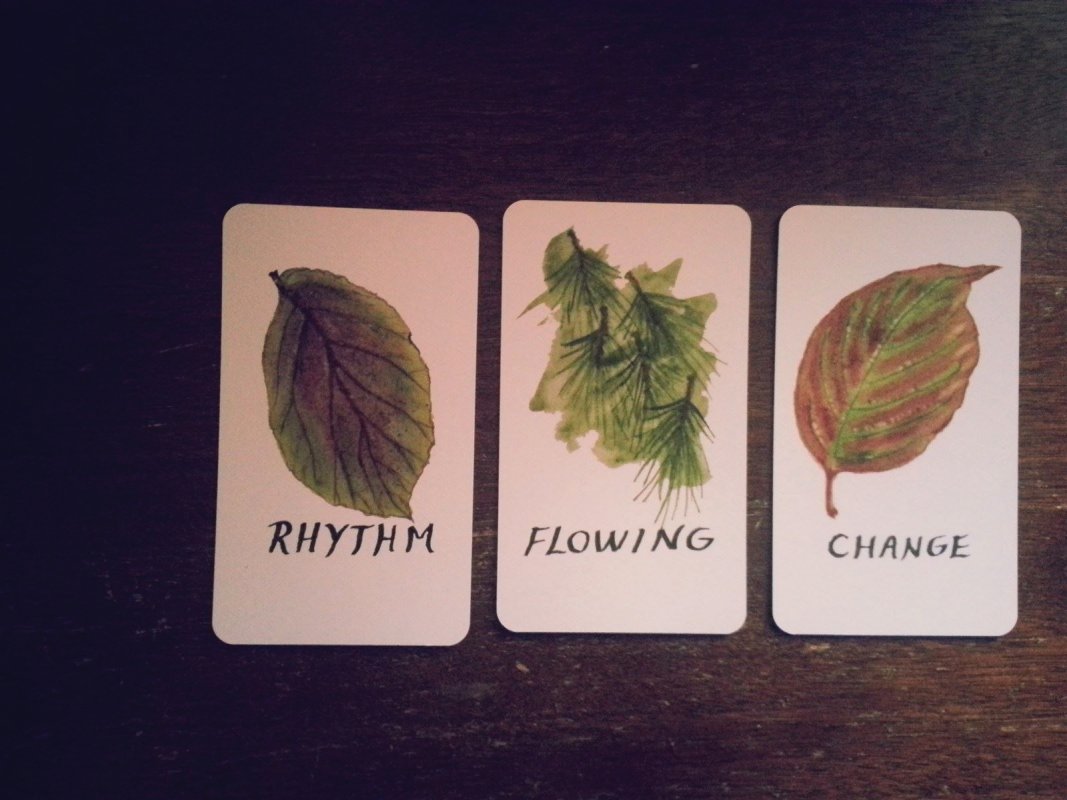 Good Monday night, Tuesday morning!  I am late with the post on this weeks energy!  These cards are based on water colors by the mother of my friend Jenny Abell of Earthstone Treasures. Well folks, it looks as if last weeks inner-child work is continuing its momentum! Your job for the week is to continue the work on finding your new balance.  With all the hard work, you may be finding the need to re-adjust yourself.  Looks like you got a little bumpy start to the week, huh?  Cut yourself shaving on Monday morning? Late for class or work because you couldn't find your keys? Never fear, now is the time to center yourself!  By all means, if you have a drum, pick up your drum and sound it!  If  you do yoga, then do yoga! Now is the time to connect.  None of the above?  My clients will know the next preach!  Take of your shoes and get your feet in the dirt.  When you feel the rhythm of the heartbeat of your mother, you will move right back into sync.  
If you do your home work, midweek is going to go easier for you.  Time to take your mind of things and treat yourself to a cup of tea (or cups of coffee if you are a shaman)  midweek finds us in the spark of creativity.  Give your solar plexus a boost by getting out in the sun and you will find the solution to that problem that has been nagging you the past two weeks.  Writers write, painters paint because the the creative juices are flowing! 

Which brings us to the final leg of the week.  All this energy is going to create momentum for more growth!  Get rid of what no longer serves you!  That includes that jumpsuit from 1985!  It just doesn't suit your needs any more!  Take a new route to work or try a new lipstick.  This card is about implementing the growth from the past too weeks.  You are a bright being, so shine your light.  Keep out of the rut by trying something new!  Your life is moving ever forward :-)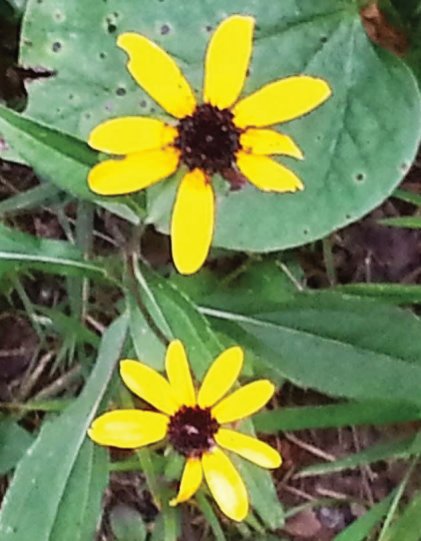 This weekend, At The Festival of Healing and Spiritual Awareness, in Elizabethtown, KY, I was enjoying the beauty of the arboretum next to the Pritchart Community Center and pondered about how I would love to share the healing that nature has given me with my clients.  For centuries, shamans have connected with nature in their healing practice, and that connection is never needed more than now!  So let's put away our cell phones and our i pads and come together Creators presence to explore our authentic selves.  Walk with me and together, we will gather the healing allies for your healing session.   There is no greater healing than the sun opening our crown chakras to let the light in <3 When you contact me for a consult, just let me know that you would like a nature consult and be ready to open your heart.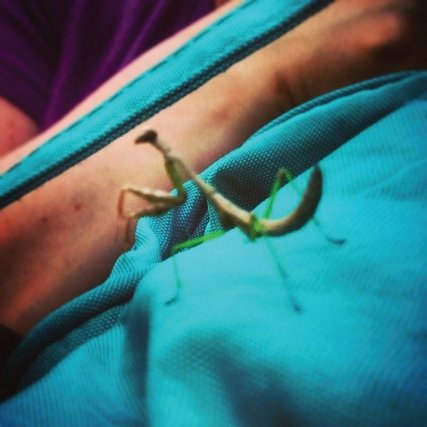 Living in the city is no excuse for not connecting with nature :)  This little guy here paid my wonderful friend Letha and I a visit while we were having coffee at the local Starbucks in my home of Louisville, KY.  He landed on my friends shoulder, and me being the shaman geek that I am, jumped up and started dancing around..."Look a praying mantis on your shoulder, he has a message for you!"  Meanwhile, Letha, who has a true appreciation for all animals, cringes, "Get him off before he crawls on my face!"  Add a minute of me dancing and Letha cringing until I finally moved him to her purse where she could better appreciate his beauty.  I first had to play with him and commune with him for just a moment ;-)
Praying Mantis is symbolic of the power of stillness.  What a wonderful complement to this weeks
message
!  According to Ted Andrews, Praying Mantis teaches us to still our busy outer mind and connect with our inner power and hear the voice of our inner teacher.  Looking for answers?  Worrying gets you no where.  Go into your still place and wait.  The answer will find  you there.
Follow Me on Facebook!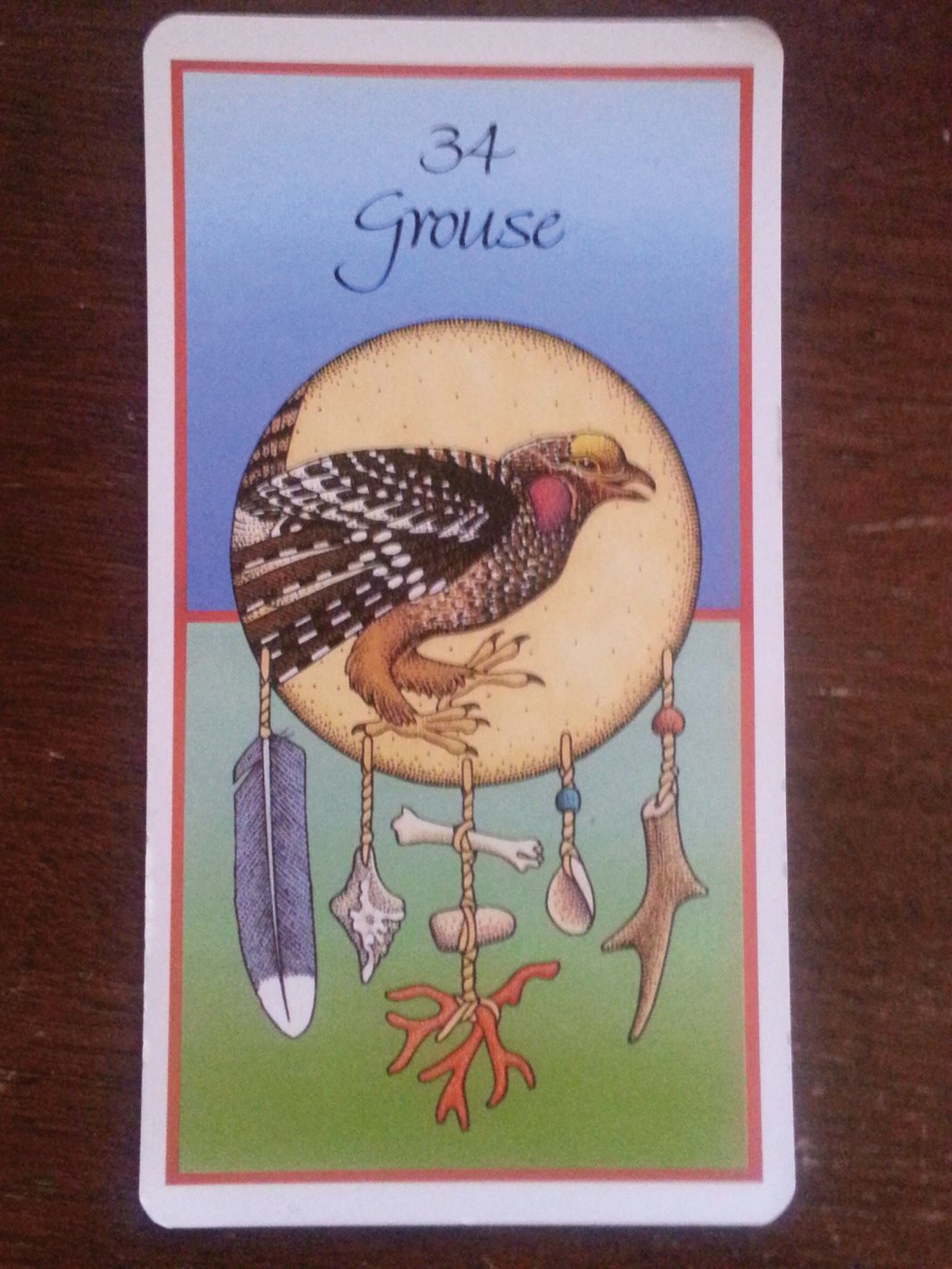 Feeling a little stuck lately?  Grouse is coming through to tell you it's time to open up your energy and connection through spirit by dance!  I have been working with grouse  since last summer when I encountered him at the magical Bernheim Forest.  He's a feisty fellow though, and hard to photograph, so we have to settle for the power animal card.  you would have got a chuckle watching him lead me through the brush as I tried to get a photo of him. 
Grouse's dances in a spiral, moving ever outward, all while beating his wings on the ground, much like a drum beat.  grouse comes forward to show us sacred movement and the magic of the drum.  He is telling you that opening up to spirit through dance and drumming will create a vitality that will break up stuck energy and provide you with clarity to move forward.  Indecisiveness is indicative of solar plexus issues; one of the greatest ways to open that solar plexus is through dance.  The spiral movement of grouse  points helps to get that solar plexus spinning!  Don't be afraid of being seen, it's about freeing yourself to the sacred joy and expression of dance. 
Saturday will be a great day to get out your drums and dance!  The super moon is coming and it will ad it's cleansing and magnification to your dancing ceremony.  What a beautiful way to enjoy the full moon.  Have a wonderful weekend folks.

Note: If you are a face book friend, you have already met grouse in my weekly video reading, so this is a bit of a recap :-)  If you want to know more about working with power animals to open your life up, feel free to contact me.
/